Sort Features in Path by Direction
Software Highlights – AUTOMATE – CMM PROGRAMMING
The Sort by Direction allows users to further optimize inspection planning by arranging the selected data based on feature direction. This minimizes the amount of probe head orientation changes.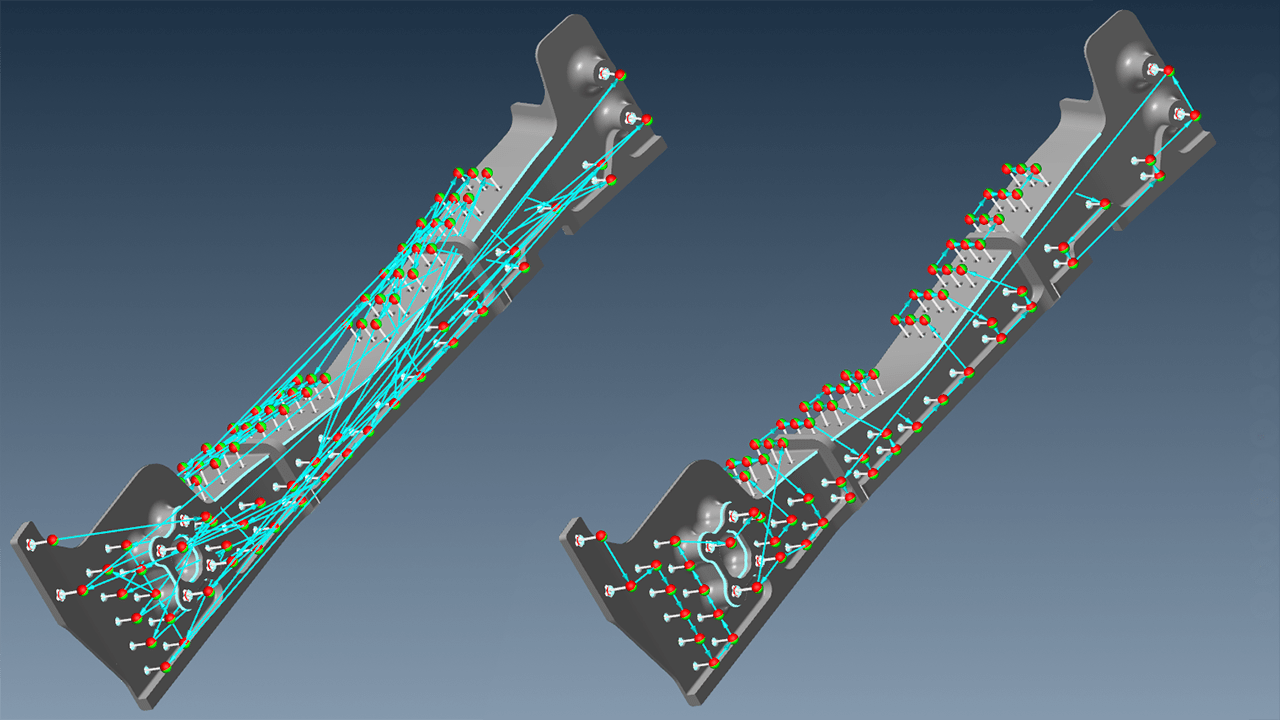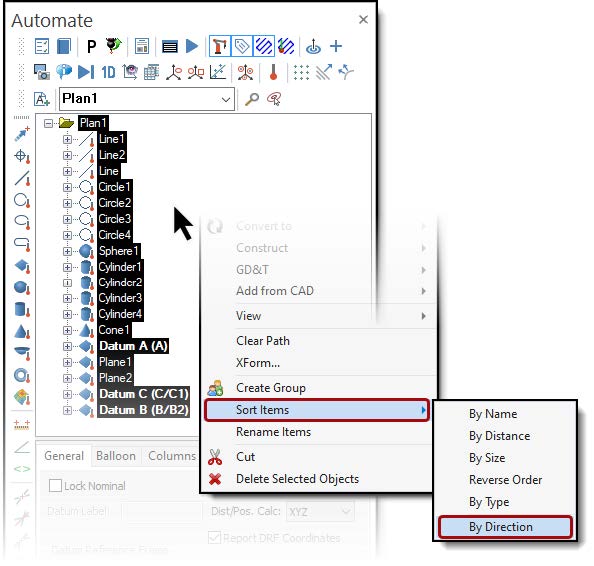 Sort by Direction is added to the existing sort methods:
By Name – sort selected objects alphabetically.
By Distance – sort selected objects starting with the first object chosen to the next closest object for the remaining selections.
By Size – sort selected objects based on length, surface area, or volume. Objects that do not have these parameters do not get sorted.
Reverse Order – reverses the order of the selected objects.
By Type – sort the objects by Feature Type in the order found in the Measure toolbar.
For more information or a demonstration on this or other
Software Highlights
Contact Us