Validate CAD Model Translations Directly in Verisurf
Satisfy OEM supplier compliance specifications for Digital Product Definition (DPD) and prevent manufacturing errors.
All Supporting Software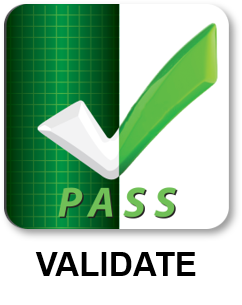 Verisurf Validate provides precise CAD model translation validation by comparing the authority CAD model to the translated CAD model, enabling manufacturers to quickly identify any translation error. Verisurf Validate helps reduce scrap and rework from bad CAD translations and complies with Boeing D6-51991 "Quality Assurance Standard for Digital Product Definition".
The Validate user interface is designed for rapid validation of CAD model translations with customizable validation tolerance criteria and native support for all major CAD model formats. If you use CAD models to automate manufacturing and inspection for mission-critical products then you must be sure your CAD models are good from the start.
Verisurf VALIDATE
overview video: