Metrology Education Solutions
Advanced manufacturing industry demand for trained Verisurf metrologists and job opportunities for people with the right skills is huge! Since 2000, Verisurf University has been training the next generation of quality control, industrial tooling technologists, and dimensional metrology technicians. Success has come by partnering with educational institutions supplementing their CNC, CAD/CAM, and 3D printing programs. These efforts have been essential to support our industrial customers such as Boeing and SpaceX, their top-tier suppliers, and throughout their supply chain. Advanced manufacturing companies using modern digital thread methodology have high demand to meet these needs, and educational institutions have turned to Verisurf to support their efforts.
Our commitment to education is proven by including the same industrial strength software for the classroom and unlimited Verisurf Learning Edition Software licenses with each Verisurf Metrology Education solution. This means students have essential, free access to self-paced learning.
3D Scan to CAD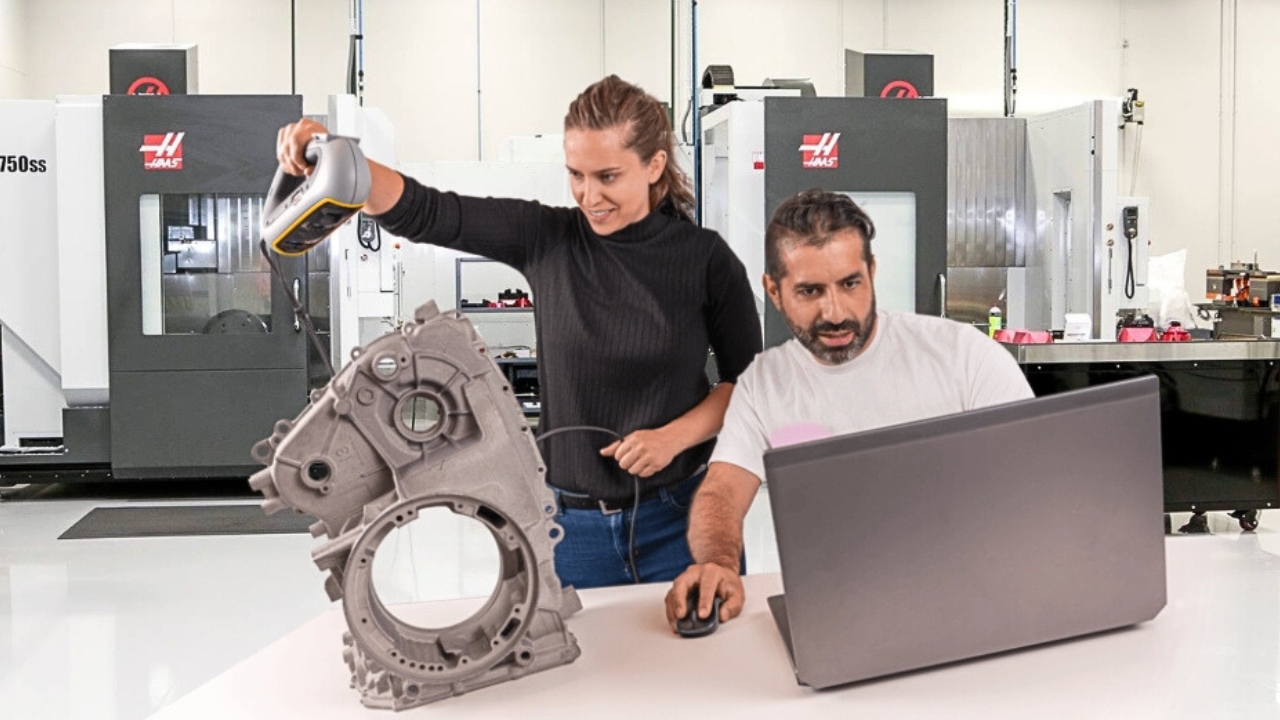 Handheld Scanner for Schools with CAD Courses
The perfect addition for reverse engineering, CAD, and 3D printing coursework is the Verisurf handheld scanner system. It captures fine details, plus color, great for fast 3D scan-to-CAD with solid modeling. 3D scanning is the fastest-growing metrology application in advanced engineering and manufacturing, and is reflected in both industry and education. Mastery of this application leads to industrial technology, mechanical, and manufacturing engineering jobs.
Shopfloor Metrology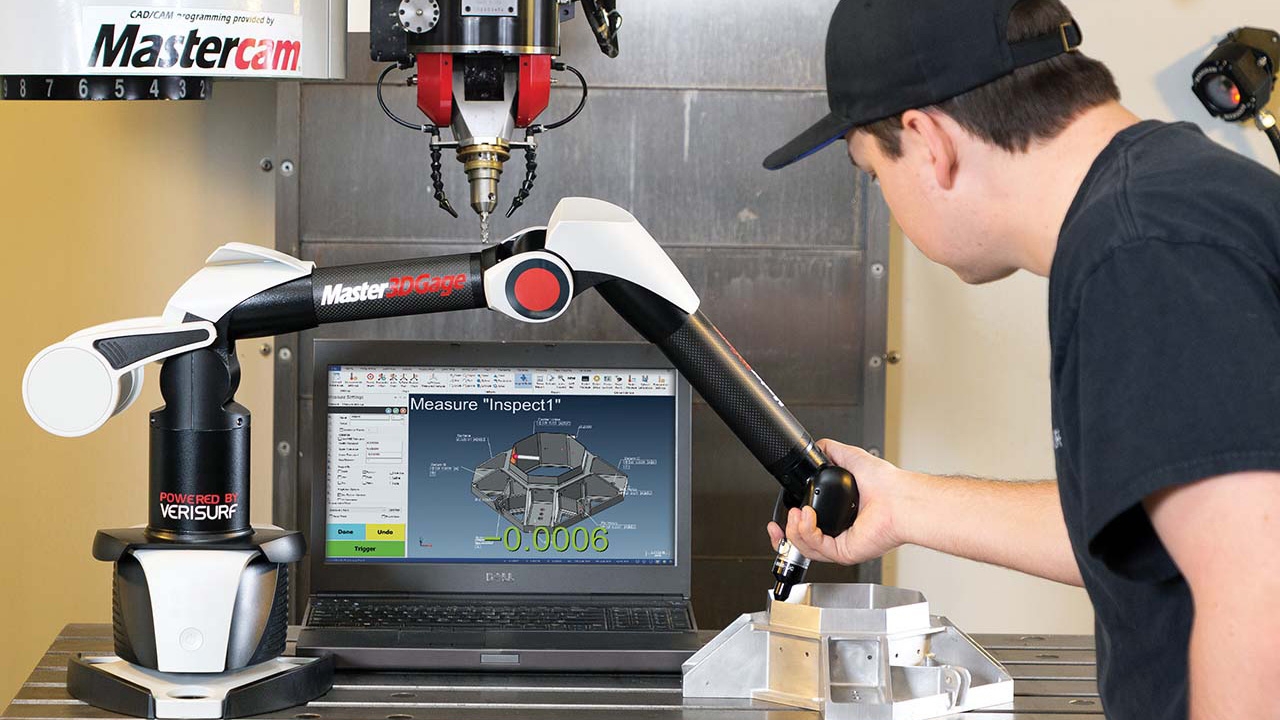 Master3DGage for Inspection & Reverse Engineering

The Master3DGage is the most accurate and flexible portable CMM arm available. The optional laser scanner expands the learning experience to advanced scan-based computer-aided inspection and reverse engineering applications. Portability, fast probe change technology, wireless connectivity, and magnetic mounting, make it easy to use directly on CNC machines where the part can be fixtured. The skills learned are essential for machinists, quality inspectors, and tool, jig and fixture builders.
CMM Programming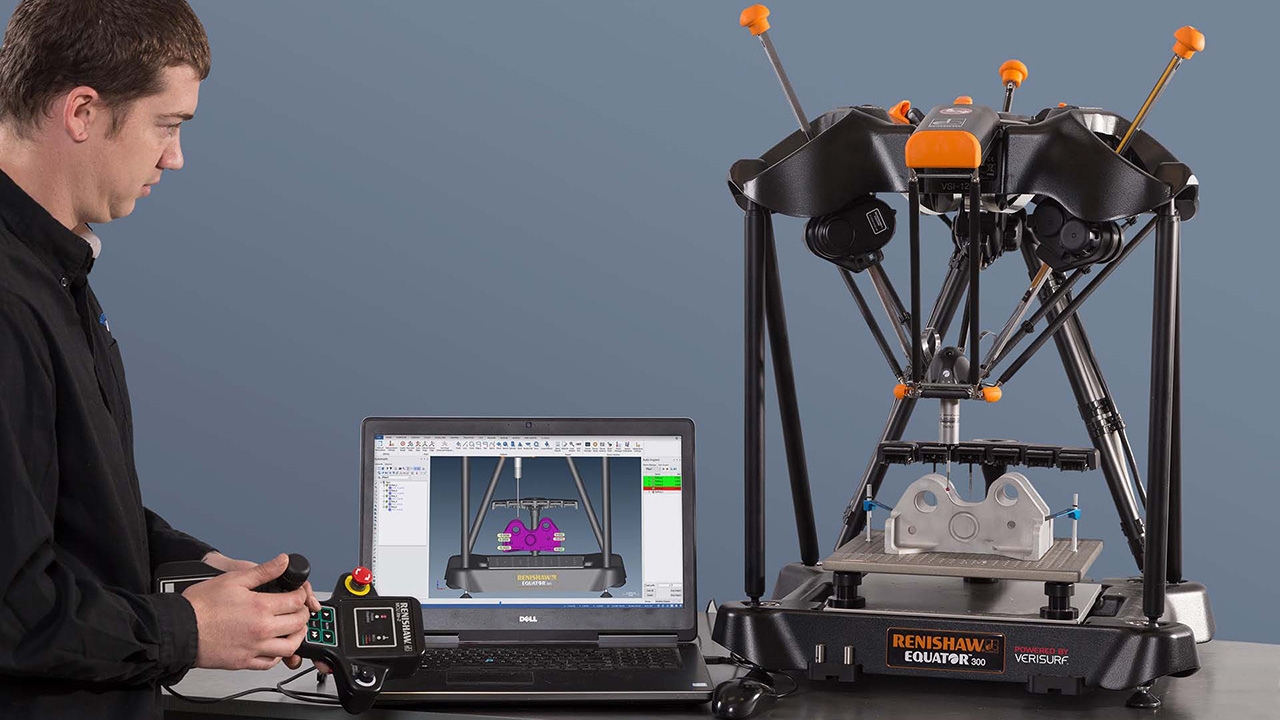 CMM Master for CMM Programming & Inspection
Verisurf transforms the Renishaw Equator into the CMM Master with a unique cubic volumetric mapping (CVM) process resulting in a precise, repeatable CMM optimized for automated shopfloor inspection. Unlike traditional stationary CMMs, the CMM Master can be cart or table-top positioned next to your CNC machine. It does not require compressed air or special electrical power. Ask about the NIMS and Titans part inspection options. Experience leads to CMM programming and quality engineering jobs.
Metrology Lab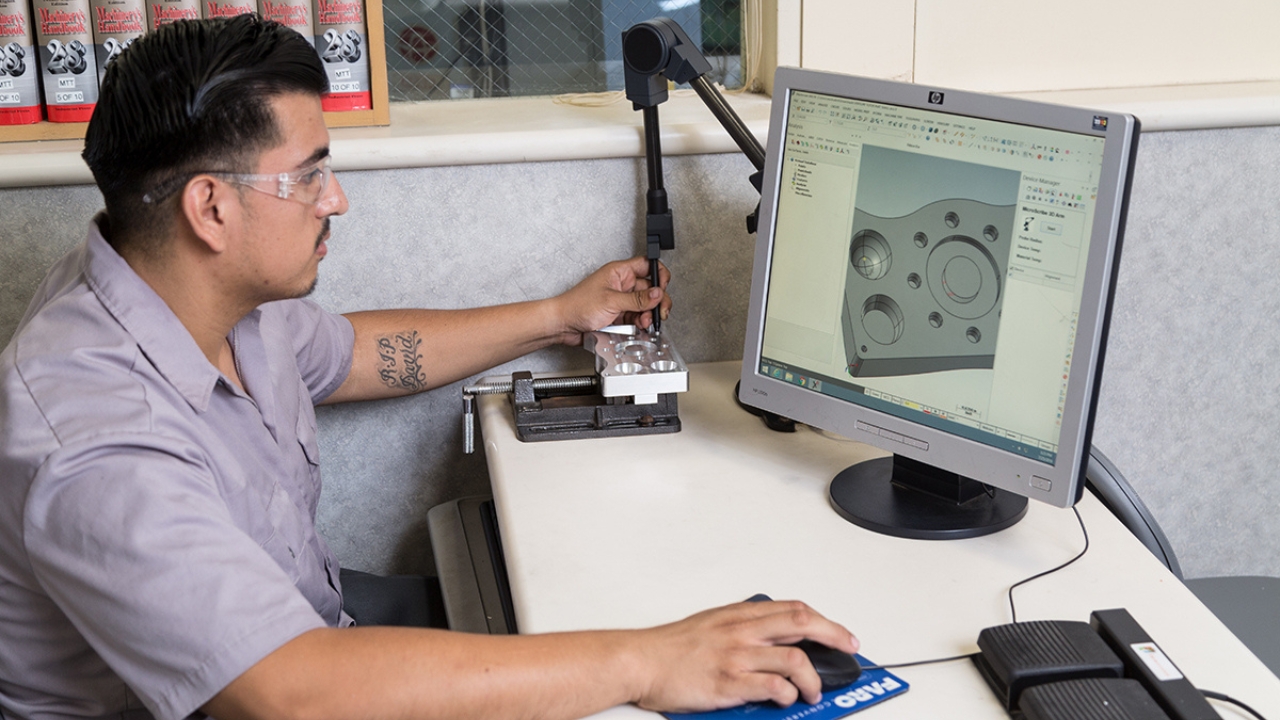 Hands-On Classroom Reinforces Metrology Processes

Verisurf's Metrology Lab classroom is a hands-on, learn-by-doing approach. It places an affordable measuring device in the hands of each student to reinforce repeatable metrology processes. A lab includes ten 3DGage portable CMM arms, one Master3DGage CMM Arm for the instructor, and eleven networked licenses of Verisurf Metrology Education Software. Students gain skills in quality control, tool building, in-process inspection, and reverse engineering.
Complete Education Solutions
Our Verisurf metrology education solutions are complete with everything instructors need including:  Hardware, Software, Curriculum and Training, to expand CNC, CAD/CAM, and 3D Printing courses with Computer Aided Reverse Engineering (CARE) and Computer Aided Inspection (CAI).
Cerritos College expands the digital thread with Computer Aided Reverse Engineering and Computer Aided Inspection.
Cerritos College, Cerritos, CA, has been recognized as the first community college in California to offer a "Coordinate Metrology" certificate of achievement approved by the Chancellor's office.
Vincennes University adds ASQ Certified Quality Inspector (CQI) certification to Haas Technology Education Center.
The partnership between Vincennes University, Vincennes, IN, a flagship HTEC (Haas Technology Education Center) and Flying S Inc, Palestine, IL, is an example of education working in close cooperation with a real-world industry partner.