Path Generation Controls for Lines
Software Highlights – AUTOMATE – CMM PROGRAMMING
---
PATH GENERATION CONTROLS FOR LINE FEATURE
Verisurf simplifies the Approach and Retract Direction control on a Line feature by providing three options to the Generate Path dialog; Top, Left, and Right.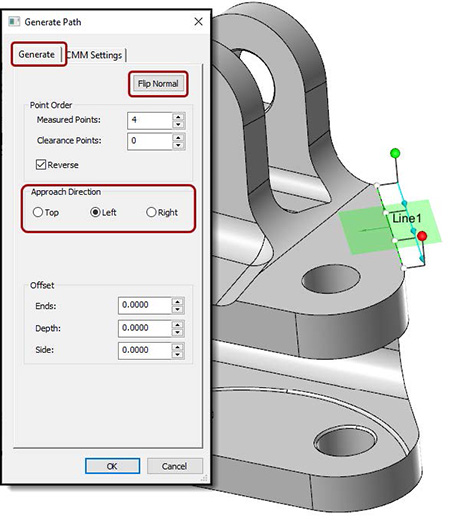 Top is perpendicular to the nomina

l pro

jection plane of the Line.

Left and Right are parallel to the Line on the left or right-hand side.
The Clearance Feature Vector is in the perpendicular direction of the green translucent plane that represents the nominal projection plane of the Line.
Select the "V" key with mouse focus the Line in the Automate Manager to turn on, increase size, and turn off the vector, axis, and plane display.

Flip Normal can be selected in the Generate Path dialog to flip the Feature Vector direction.
More on Line Features
Offset
Offset values can be positive or negative; directions are based on the selected projection plane; in the illustrations below, the top surface is the projection plane.
Ends – distance from the end of the selected CAD Line, used to adjust the length of the measured Line.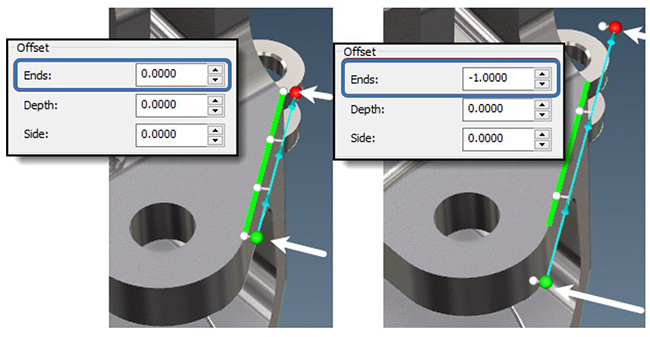 Depth – distance perpendicular to the Line.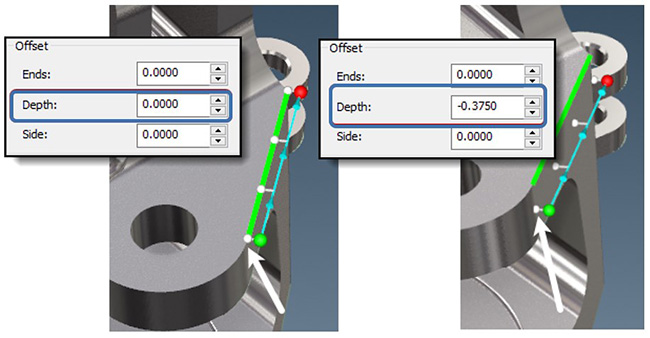 Side – distance perpendicular from the Line measured on the projection plane.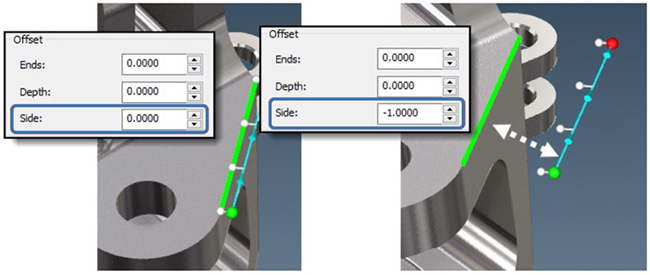 For more information or a demonstration on this or other
Software Highlights
Contact Us