Fill-Hole and Mesh Info
Software Highlights – REVERSE
---
Mesh Fill Hole and Re-Fill Hole
1. Fill is used to fill the open boundaries of selected triangles.

2. Refill enables rapid removal and flat fill remesh of the selected areas. Refill is handy when preparing polygonal models for reverse engineering, additive manufacturing, and CNC machining operations.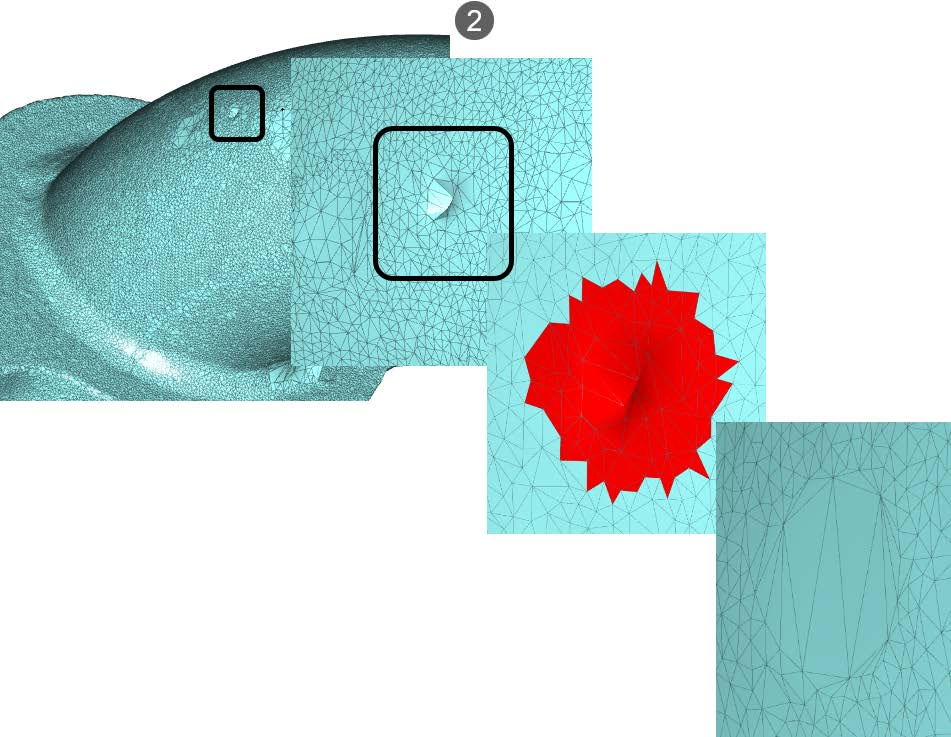 3. Add CAD Point adds a CAD point for the Selection that can be used for rotating the Mesh, improving the use of a mouse/space mouse.

---
EXPANDED MESH INFORMATION
When selecting a Mesh in the Data Tree in Verisurf 2023, additional details are now provided to the user;
Surface Area

Volume: available for Manifold Mesh (Closed Mesh) with no open edges.

Perimeter: Length of mesh boundary edges

Avg Edge Length

Minimum Edge Length

Maximum Edge Length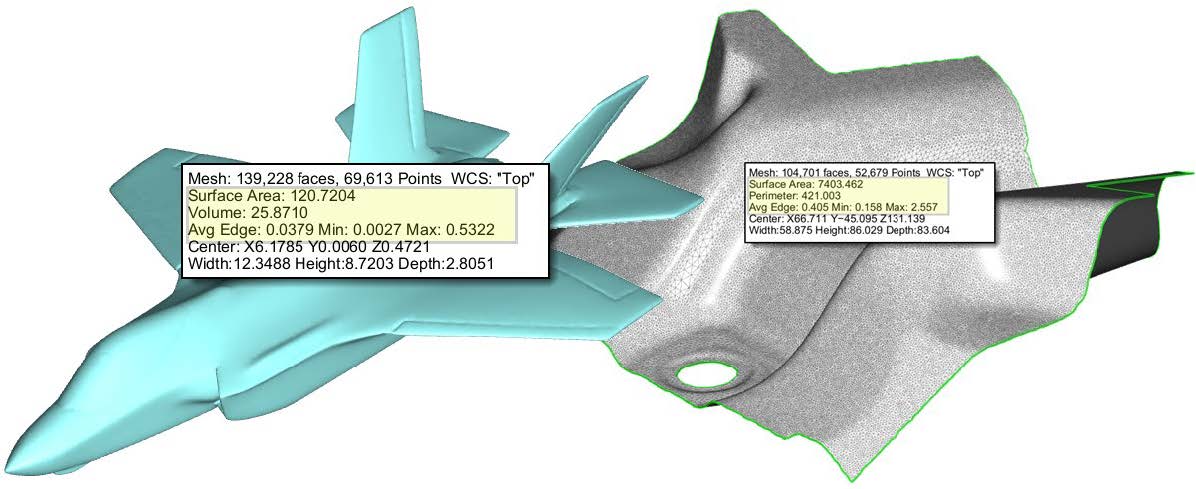 For more information or a demonstration on this or other
Software Highlights
Contact Us