AUTO-CREATE AND DELETE BALLOONS ON MBD
Verisurf improves the functionality of Model-Based Definition (MBD) by adding automatic inspection balloons to GD&T callouts. Balloons ID numbers can be applied to geometric tolerances, such as parallelism, profile, position, and scalar dimensions, such as diameter, angle, and thickness.

Inspection balloons streamline first-article-type inspection and reporting by assigning unique identifiers to individual characteristics. The ballooned screen capture helps identify the part-location of each characteristic in the report. Balloon IDs are automatically added to CMM plans and inspection reports. The option to sort by ID number improves the workflow even more.

Auto Create Balloons on MBD – assign IDs to the Geometric Tolerances and Dimensions in the MBD Manager to assist in First Article Inspection and Reporting (FAIR).
The ID order is based on the Geometric Tolerance and Dimension order in the Verisurf tree.

Highlight tolerances and dimensions before selecting Create Balloons from the AUTOMATE Manager toolbar to add IDs in consecutive order.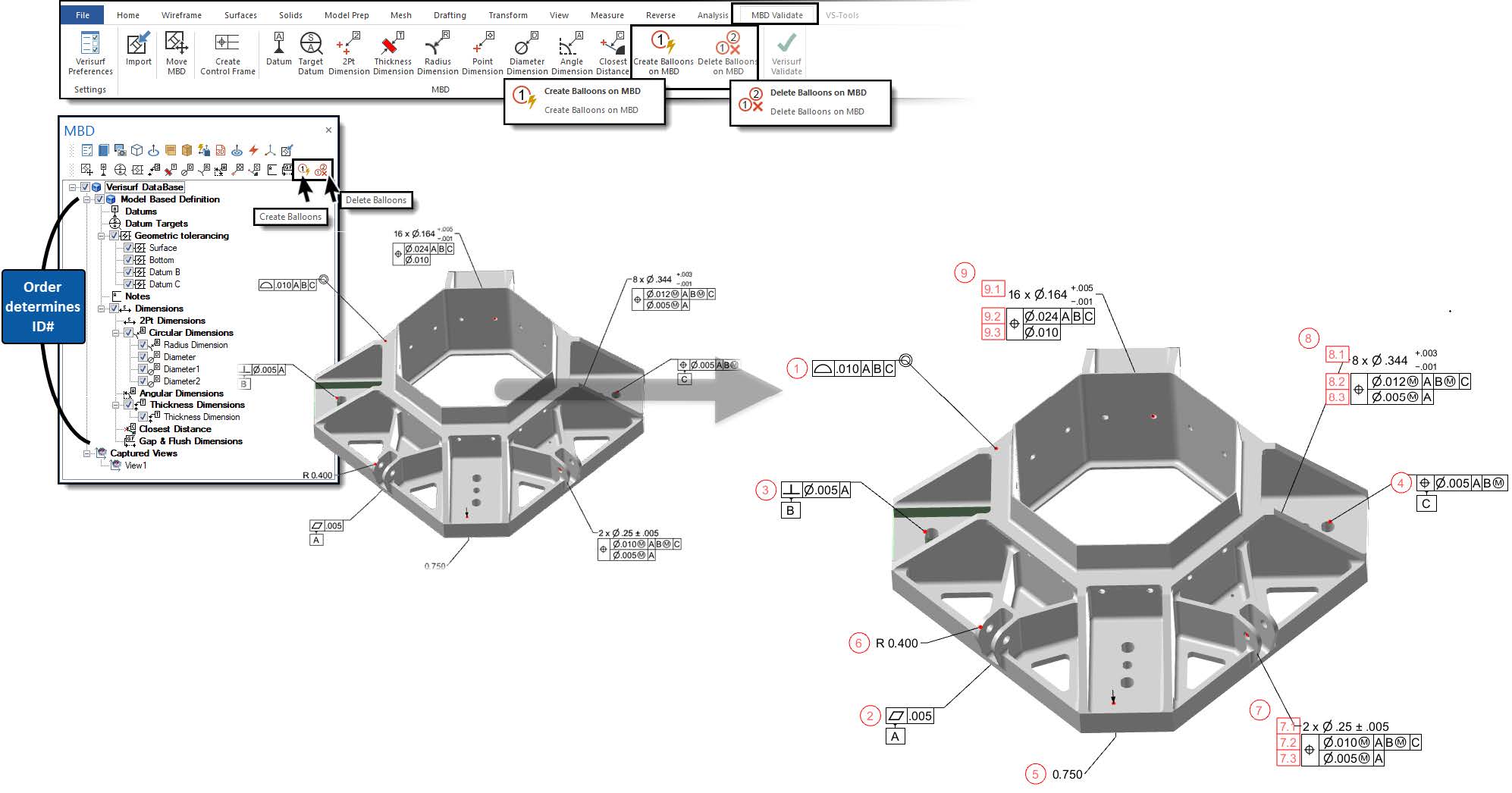 For more information or a demonstration on this or other
Software Highlights
Contact Us