Flatten Mesh
Software Highlights – REVERSE
---
Creates flat pattern 2D meshes from 3D open meshes.
Info Text – when selecting the before and after flatten result, the info text displays the difference between surface area and perimeter, allowing you to check the flat pattern accuracy.

Now that we offer Flat Pattern, we added new tools to work with two sets of meshes with the same number of points.
These meshes are typically created from Flatten Mesh, Smooth Mesh, and Offset Mesh.
New mesh tools when selecting two meshes with the same number of points are listed here:
Colorize – Difference – color vertices based on the differences between edge lengths of 3D Mesh and the 2D Mesh to check the flattening quality.
Animate – used to Animate the moving between the first mesh to the second (flattened) mesh.

Shown above- Animation of flattened mesh that was colorized using difference.
Colorize – Transfer – allows you to transfer the mesh color after using colorization to another mesh for further evaluation. Below – Gaussian Curvature has been transferred to the flattened mesh.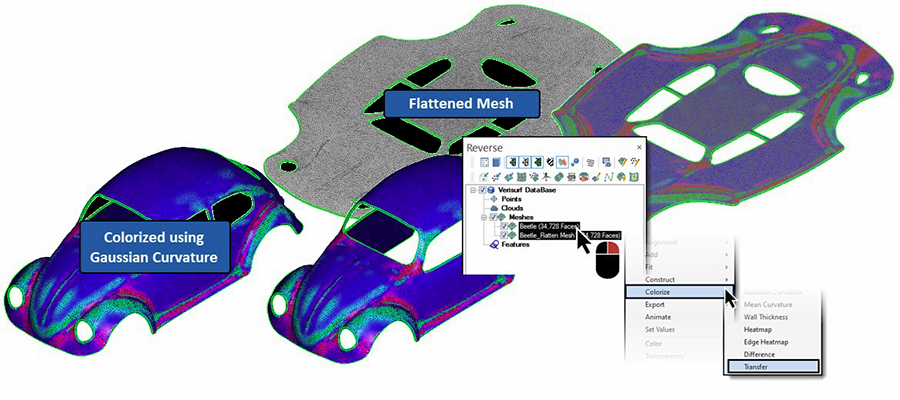 For more information or a demonstration on this or other
Software Highlights
Contact Us