Datums Labels in a CMM Plan
Software Highlights – AUTOMATE – CMM PROGRAMMING
---
Datum Labels for Feature Align and Best Fit

DATUMS FOR FEATURE ALIGN IN A PLAN
When working with Feature Align in a Plan, all user-defined Datum Labels are displayed in parenthesis next to the Feature name in the Feature Align dialog.
Applies also to Report Manager.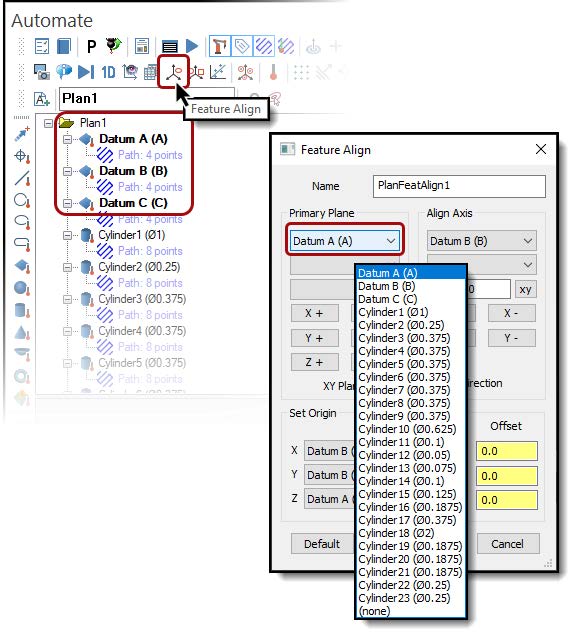 DATUMS FOR BEST FIT IN A PLAN
User-defined Datum Labels display in parenthesis next to the feature name in the Select Feature list, making the selection of the Rotation Center intuitive.
Also applies to Best Fit in Report Manager.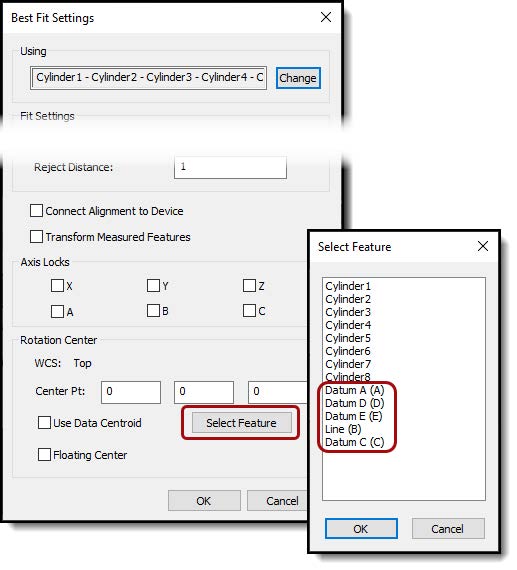 For more information or a demonstration on this or other
Software Highlights
Contact Us