What's new in Verisurf 2018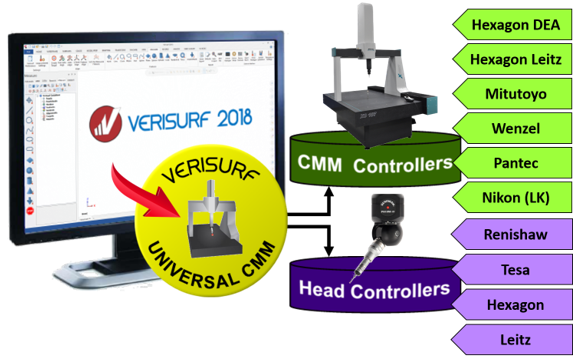 More Inspection Power
Now, you can use Verisurf everywhere. Introducing Universal CMM - for the first time, you can run Verisurf on any common CMM without costly controller or probe system hardware retrofits.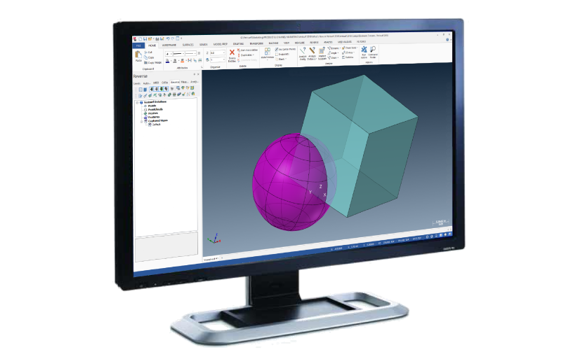 More Reverse Engineering Options
Enjoy time-saving new options for streamlining Reverse Engineering workflows. Combine 3D mesh object with Union , Intersection , and Difference boolean operations before surfacing.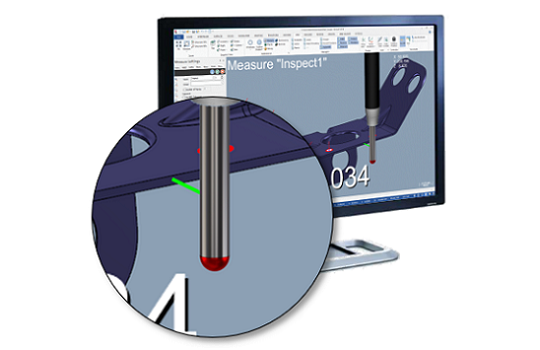 More Tool Building Capability
Working with thin sheet metal, die stamped, injection molded, or composite parts just got a lot easier. Now you can use Probe Shaft in Build/Inspect mode to work directly with thin-edge parts.
More overall improvements to boost your productivity…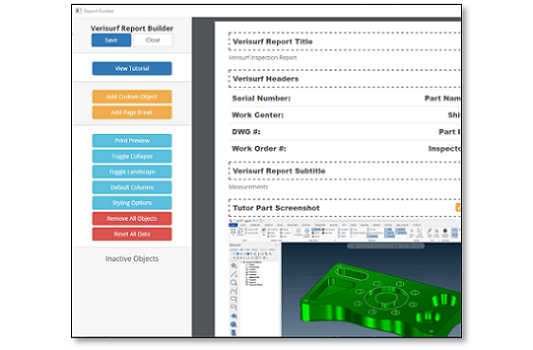 Use Verisurf 2018's new Drag and Drop Report Builder interface to quickly customize your reports. Add, delete, customize or move report selections and save your final layout to a reusable template.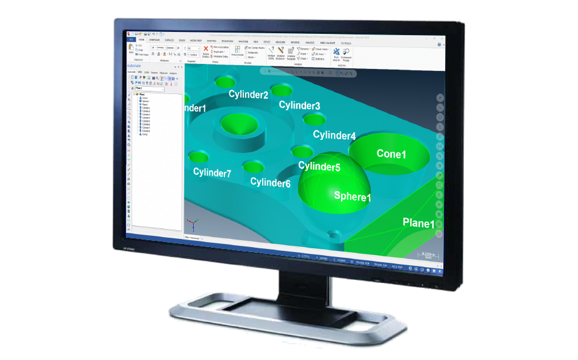 Add features directly from solid CAD model features. Use windowing, masking, or shift-click operations you already know to quickly build multiple inspection plans in Verisurf Automate.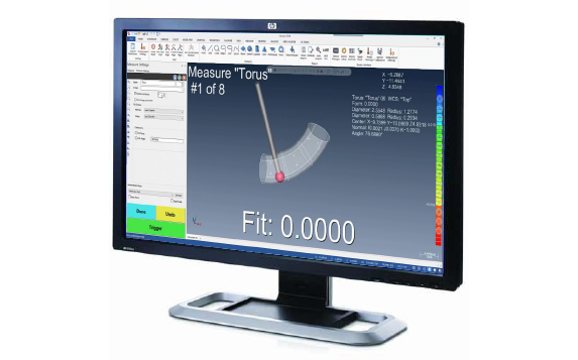 We've added Torus to the standard shape profiles you can inspection with Measure. Includes all of the options you'd expect for measurement mode choice, probe compensation, and partial angles of revolution.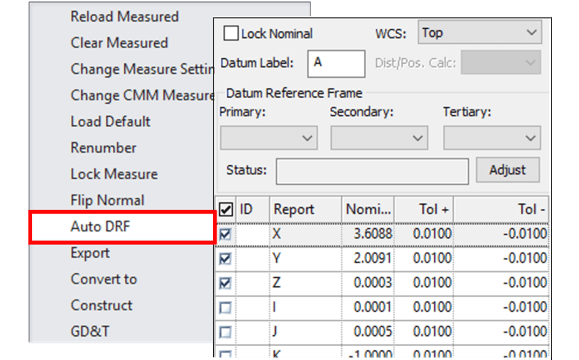 Create additional Datum Reference Frames (DRFs) fast by association to measured features. New DRF associativity and Auto DRF functionality substantially curtails the need to define multiple WCS frames for additional datum sets.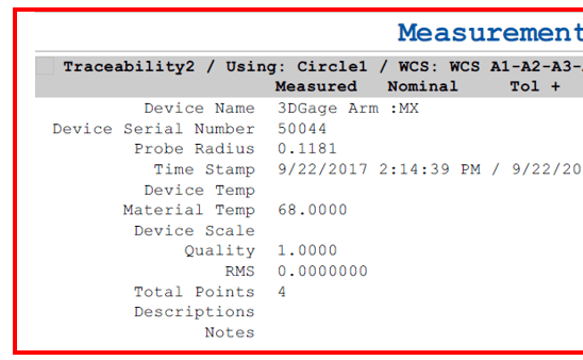 Produce more meaningful reports by adding a Traceability section. Includes information about the measuring device, material conditions and other environmental factors that can influence results.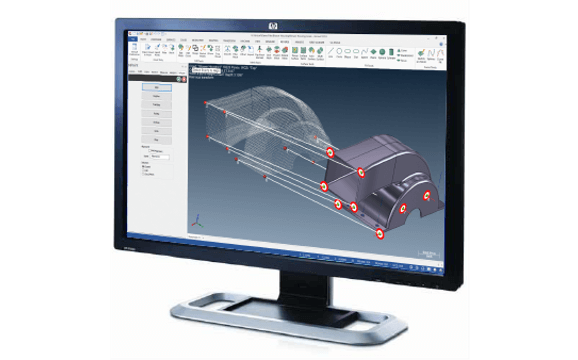 Multiple enhancements to N-Point Align tools improve its utility in aligning partial pointclouds or meshes to each other or nominal CAD models. Save and assign a new alignment to the current device from a single dialog.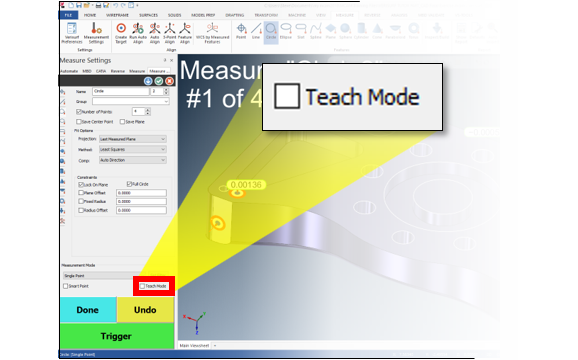 Build reusable inspection plans interactively in Verisurf Measure while you work with new Teach Mode toggle. Enable or disable Teach Mode with each new measurement to include it in your saved measurement plans.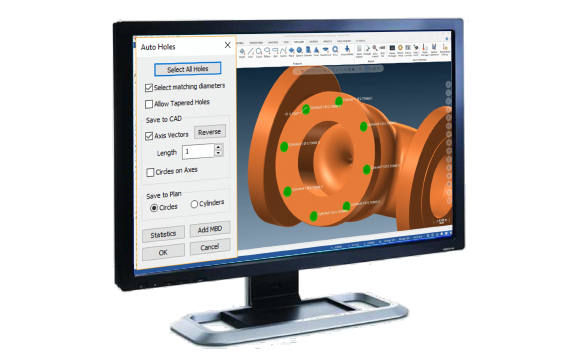 New Auto Holes speeds up the common task of adding CAD model holes to your inspection plans. Select all holes at once or just holes with the same diameter. You can even add MBD callouts to holes from the same dialog.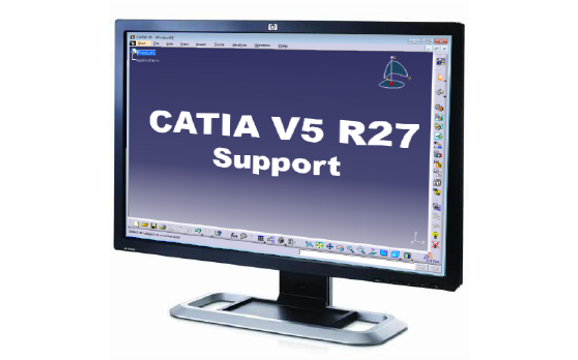 Verisurf 2018 now supports Catia V5 R27. Verisurf and the (optional) Verisurf Catia V5 and FTA (GD&T) translators provide R27-compliant compatibility for all Catia entities.
Verisurf 2018 offers dozens more new capabilities, workflow improvements, and feature refinements that will boost productivity and are easy to learn and apply immediately. Download the Verisurf 2018 Datasheet  and FAQs now to learn more about Verisurf 2018. Maintenance customers can download and install Verisurf 2018 on the Verisurf Downloads page.