Metrology Enterprise Suite
The Metrology Enterprise Suite consolidates all of Verisurf's capabilities in an integrated, easy-to-learn and easy-to-use experience that gives operators the capacity to excel at any conceivable metrology project.
SCHEDULE A DEMO
VIDEO OVERVIEW
WHAT MAKES US DIFFERENT
All Verisurf inspection, reverse engineering and tool-building functionality in an engaging user experience that facilitates learning while reducing training and support.
Connect to hundreds of portable and programmable CMMs. Probe, scan, edit and analyze large datasets, meshes and CAD models.
Choose from integrated options for freeform surface modeling, quality planning, proprietary CMM connectivity, and process control, or create your own custom applications with the Verisurf SDK.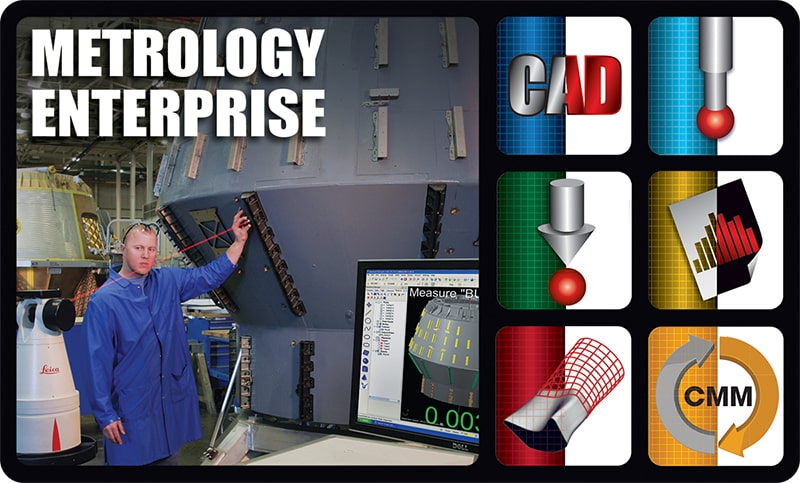 The Metrology Enterprise Suite Includes These Software Modules:
Metrology Enterprise Suite
The Verisurf Metrology Enterprise Suite is a premium, integrated dimensional metrology software suite for metrology professionals who want the ability to perform both general and application-specific measurement tasks. It is the Verisurf suite of choice for manufacturers seeking to optimize any conceivable metrology job.
The Metrology Enterprise Suite includes:
CAD platform with Model-Based Definition and instinctive user experience.

AUTOMATE inspection with CMM programming and quality reporting.
MEASURE parts with repeatable settings on any portable or programmable CMM or scanner.
ANALYSIS of measured points to nominal mesh, surface, or geometric features.
BUILD tooling, jigs, fixtures, and assemblies with real-time deviation display to CAD.
REVERSE engineering from points, clouds, and meshes into a polygonal, surface, or solid models.
EXPLORE BENEFITS & FEATURES
How we help you plan, measure, report and communicate.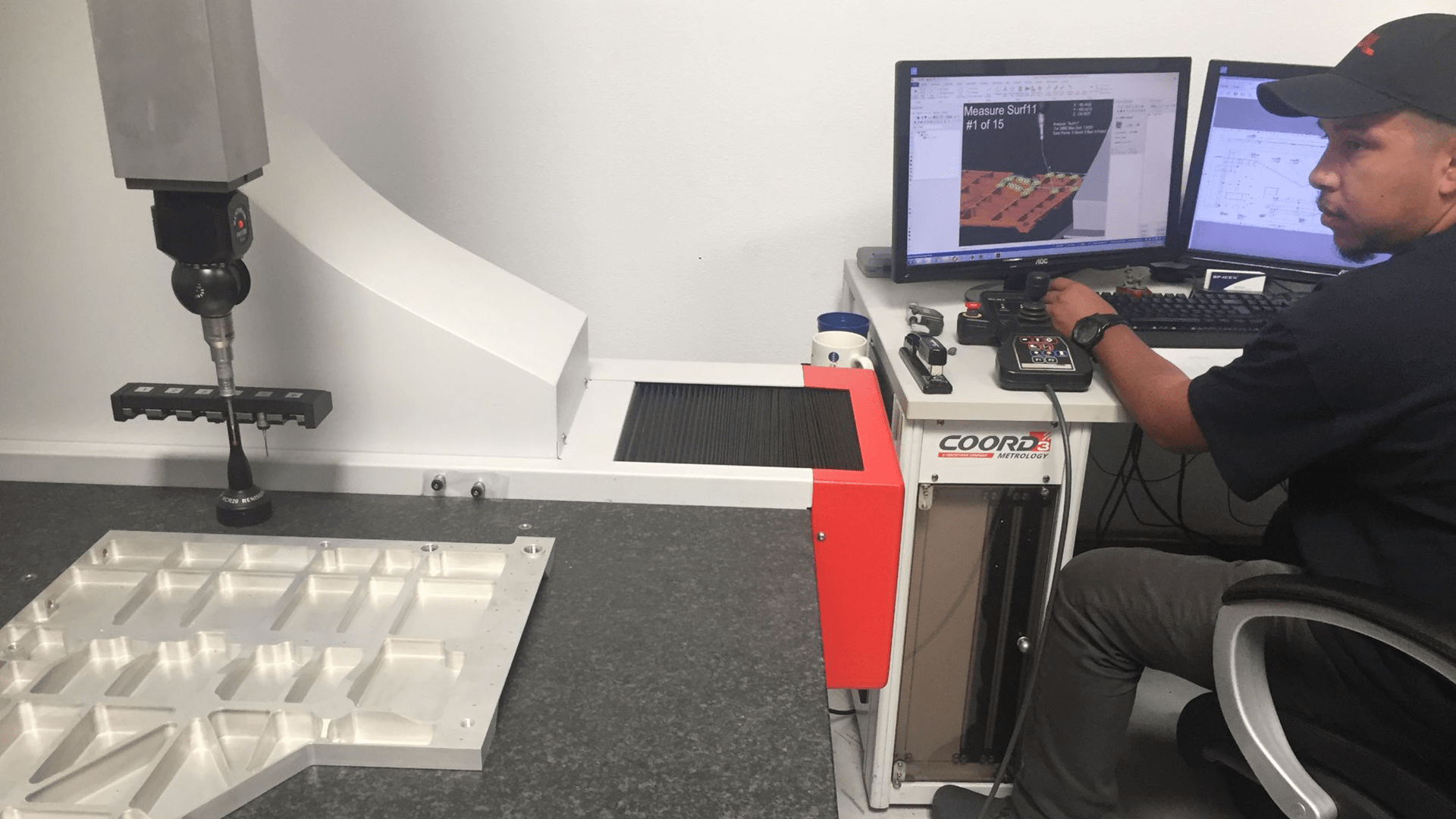 CMM Programming & Inspection
CMM path creation & optimization with intuitive, interactive, visual experience, quickly learned and retained by new users.
Automatic paths generated from CAD features and model-based GD&T shortens programming time and ensures accurate parameters.
Programs can be used on manual CMM devices like portable arms etc. for user-prompted, process-controlled inspection plans.
Reduce machine cycle and programming times for all major CMM brands and OEMs.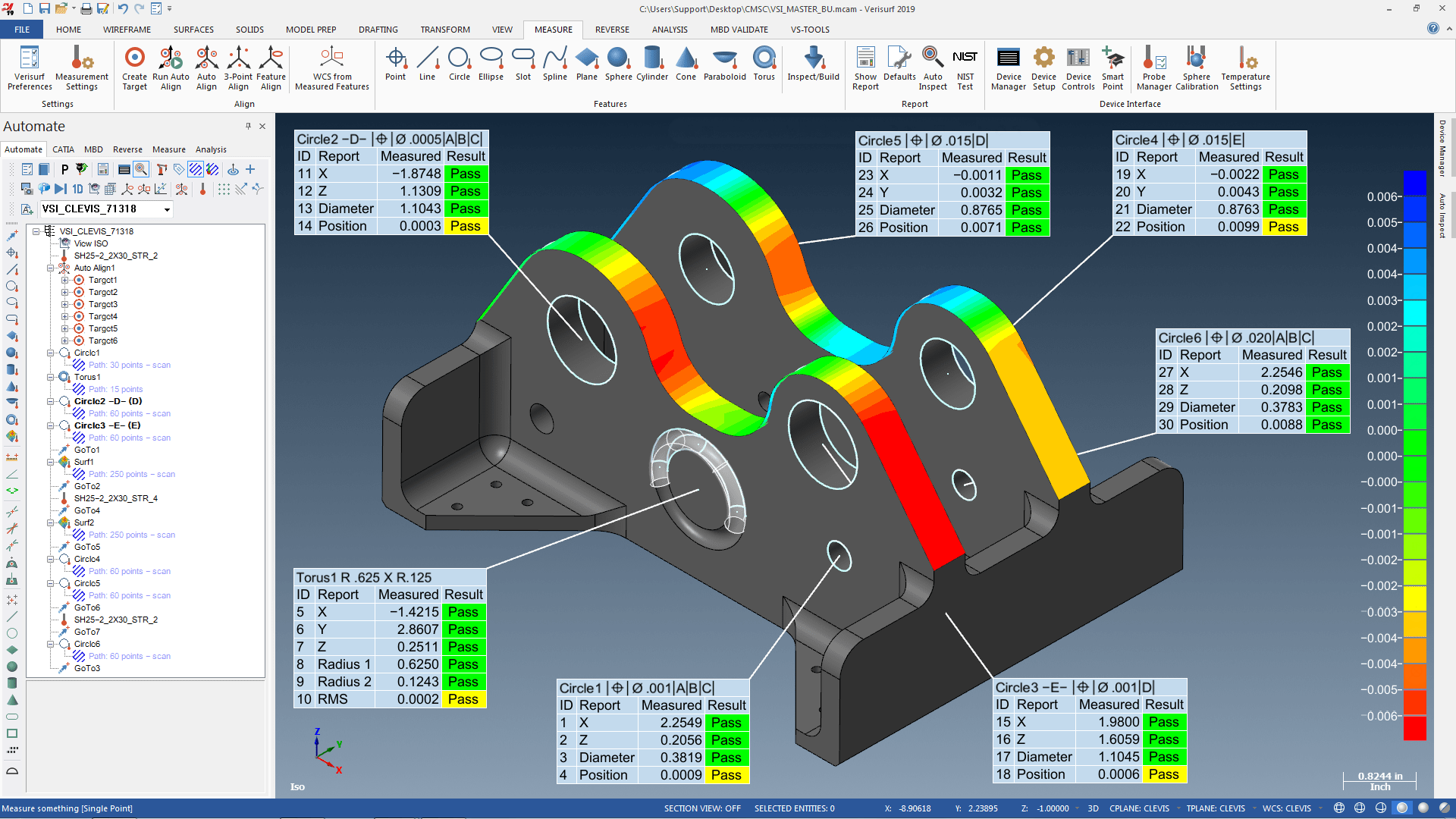 Analysis & Inspection
Fast measurement planning by selecting CAD surfaces and features with intelligent MBD.
Embed instructions and prompts into plans and re-sequence operations with drag-and-drop editing.
Powerful, discrete surface point grid creation for repeatable, spaced, profile deviation captures from either live or offline scans.
Compare cloud datasets to CAD with probe compensation and robust best-fit controls for detailed scrutiny and understanding of workpiece condition.
Descriptive, detailed reporting allowing concise analysis for quick decisions.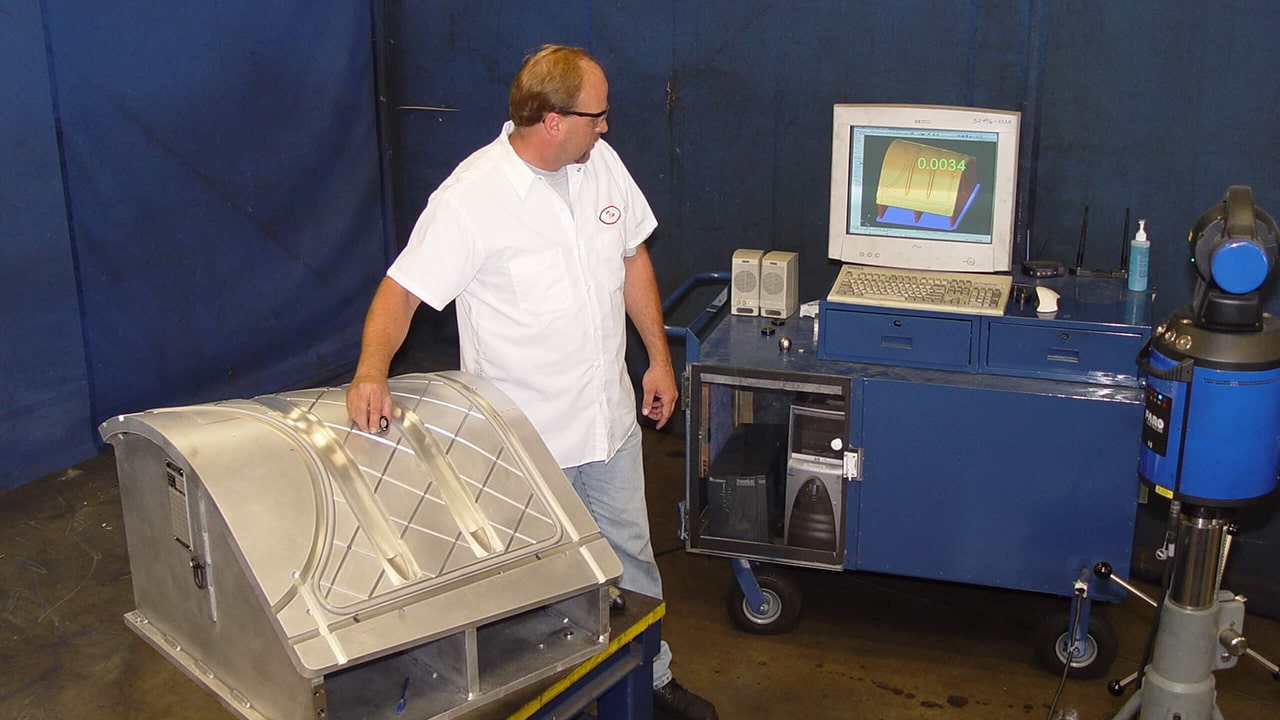 Tool Building & Inspection
Quickly position and set assembly components for jigs, fixtures, production line tools, typical with large volume metrology.
Optimize performance of laser trackers and portable measurement systems of all brands and varieties.
Easy and fast level & plumb adjustment, roller alignment, setup of production machinery and anything beyond the reach of fixed CMMs.
Many features to enhance productivity of trackers and tool-building tasks: Smart Tools, Auto Center, Captured Views, VS Companion & VS Watch apps.
3D Scanning & Reverse Engineering
Complete 3D SCAN-TO-CAD workflow quickly learned and retained by new users thanks to the intuitive user interface.
Extensive point cloud and mesh editing tools to automate 3D modeling including feature recognition and auto surfacing.
Create NURBS surfaces and Parasolid solid models with model associative GD&T and export to popular CAD formats.
Digitize, model, verify, and revise as needed all in one comprehensive, integrated system.
SOFTWARE OPTIONS
Complementary options for the Metrology Enterprise
What our Metrology Enterprise Suite
customers have to say