CMM Programming and Inspection
Significantly reduce inspection plan setup from hours to minutes with almost no learning curve. Use on any fixed CMM in a revolutionary, click-and-build visual interface.
The Verisurf CMM Programming and Inspection Suite includes all of the capabilities you'll need to build, edit, preview, monitor, and re-use inspection programs on your CNC CMM.

The suite includes Verisurf's CAD, MEASURE and AUTOMATE modules and sets a new standard for ease-of-use when authoring automated inspection programs for CNC CMMs. Using the suite's intuitive graphical interface, simply point and click on the model features you want to include in your inspection plan. Enjoy full control over every possible parameter of probe motion. Easily drag, drop, and group inspection steps. You can even simulate full or partial CMM gantry and probe motion prior to running the plan live on your CMM. Already have a CNC CMM? With Verisurf's optional Universal CMM software, you can program and drive any common brand of CNC CMM without the expense of a controller or probe head upgrade.
Full probe motion and indexing control
Point and click CAD features recognition
Drag and drop inspection step resequencing
Edit probing details on the fly
Probing pattern tools for any feature or profile
On-screen probe path and motion visualization
Add and easily relocate control points
Create plans for other parts while program runs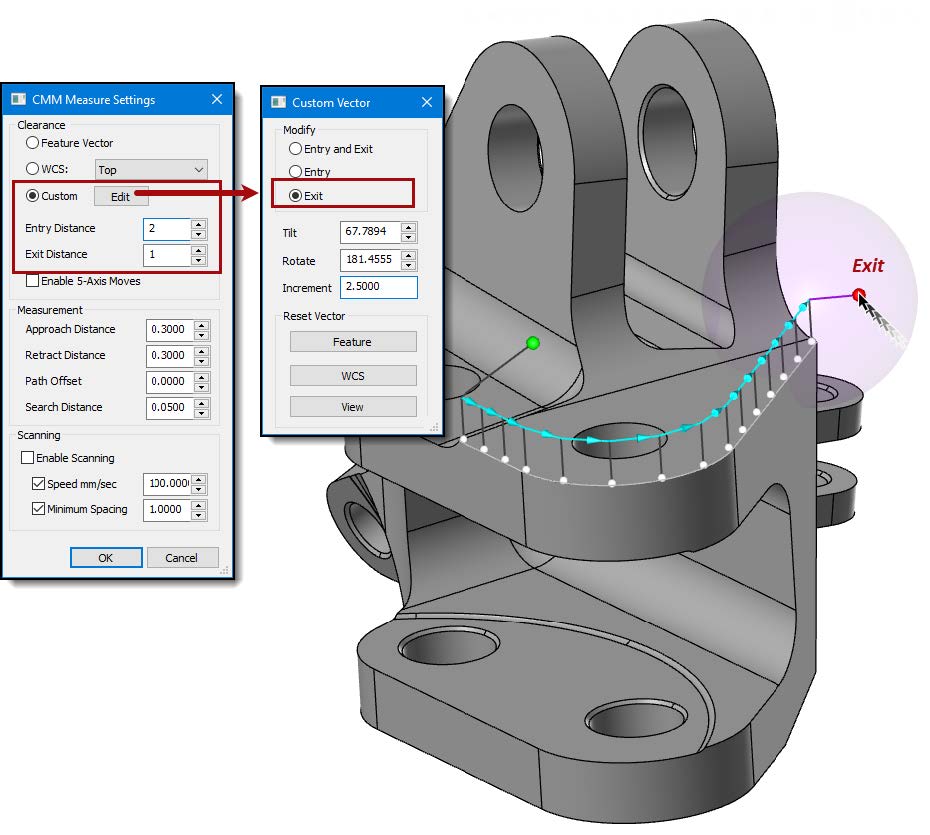 CMM Support
The Verisurf CMM Programming and Inspection Suite includes an I++ DME interface to CMM controllers that support this standards-based communications protocol. For CMMs that use proprietary communication protocols, Verisurf offers Universal CMM. Universal CMM is a software-only solution that allows Verisurf to interact seamlessly with all major CMM brands and eliminate expensive hardware upgrades that would otherwise be needed to achieve compatibility.
The Verisurf CMM Programming and Inspection Suite includes these integrated software modules:
CMM Programming and Inspection Suite
overview video: