Tool Building & Inspection Suite
Quickly and accurately set tooling details with real-time "build-to" computer aided assembly to CAD. Adjust, shim, ream, and perfect your assembly followed by instant QC inspection report of the completed tool or assembly.
SCHEDULE A DEMO
VIDEO OVERVIEW
WHAT MAKES US DIFFERENT
Complete CAD, the core of Verisurf is its CAD foundation.
The marriage of CAD and metrology, reliably connected to tool-building is a worldwide standard set by Verisurf.

Interactive graphical experience, the user interface provides clever graphical interaction and live feedback that makes the user experience 100% intuitive.
Extensive features with ready access, frees users from limitations and non-value-added, extra steps.

Transform into the workspace, complete the job. The important first step to get the job going, Verisurf Auto Align, is proven quick, easy, and accurate. Verisurf makes tool building faster.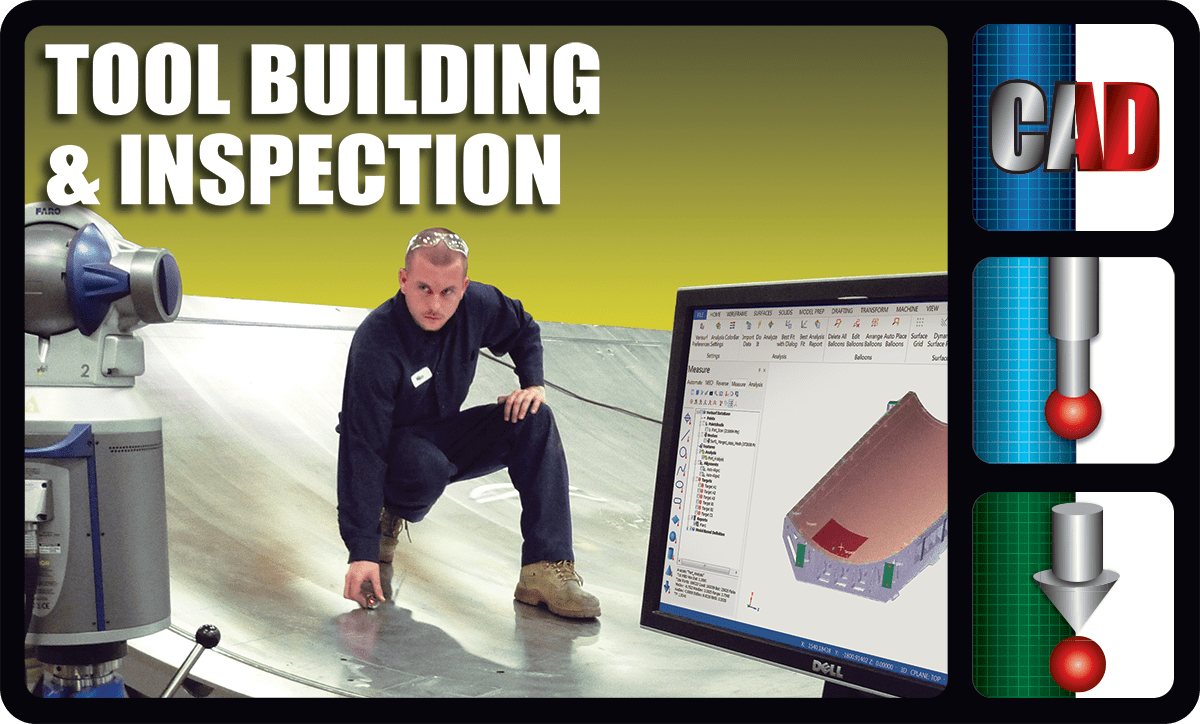 Tool Building & Inspection Suite
The Verisurf Tool Building & Inspection Suite is the premier application for precision, large volume metrology. It continues to be the software of choice for building aerospace and automotive tooling. For tool-building, alignment, and inspection of large parts, assemblies, and machinery, Verisurf sets the standard. You need CAD definition especially for contoured shapes. Thanks to an authentic CAD-based foundation, Verisurf has pioneered model-based definition (MBD) for metrology.

Dynamic, on-screen "Build" arrow points toward the theoretical perfect position

(defined by CAD)

of assembly components.


Highlighting relevant features in real-time,

color coded indicators stream live direction and error values from nominal.

Customizable digital readout(s) allow users to setup custom "watch windows" for x, y, z, and 3D errors along with all streaming variables.
EXPLORE BENEFITS & FEATURES
How we help you locate components on assemblies, measure, report and communicate.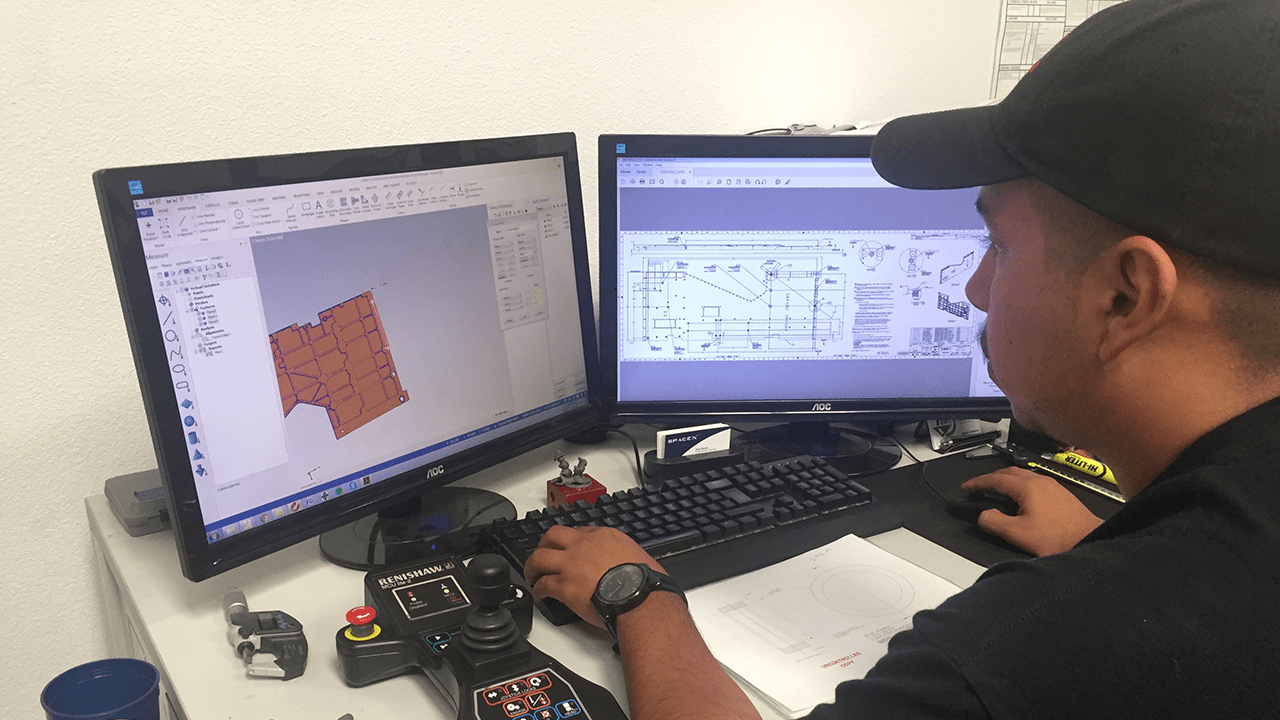 Import & Prep the CAD Model – Commence Work
Import native original or agnostic CAD model. Organize it for clarity and efficiency.
Check, modify reference system(s) w/ tools for easy setup, mirror, transform, etc.
Apply automatic MBD from CAD or use GD&T and nominals from dwgs.
Auto Align into device and CAD reference system, fast, easy and accurate.
Alignment, Setup & Environment Optimized
Apply built-in thermal expansion compensation for accuracy during temp change.
Secure and measure drift points, best practice for reliable measurement.
Execute model-based, user-prompted inspection plan without complex coding.
Re-check setup with Quick Drift Check to ensure and report stability of the job.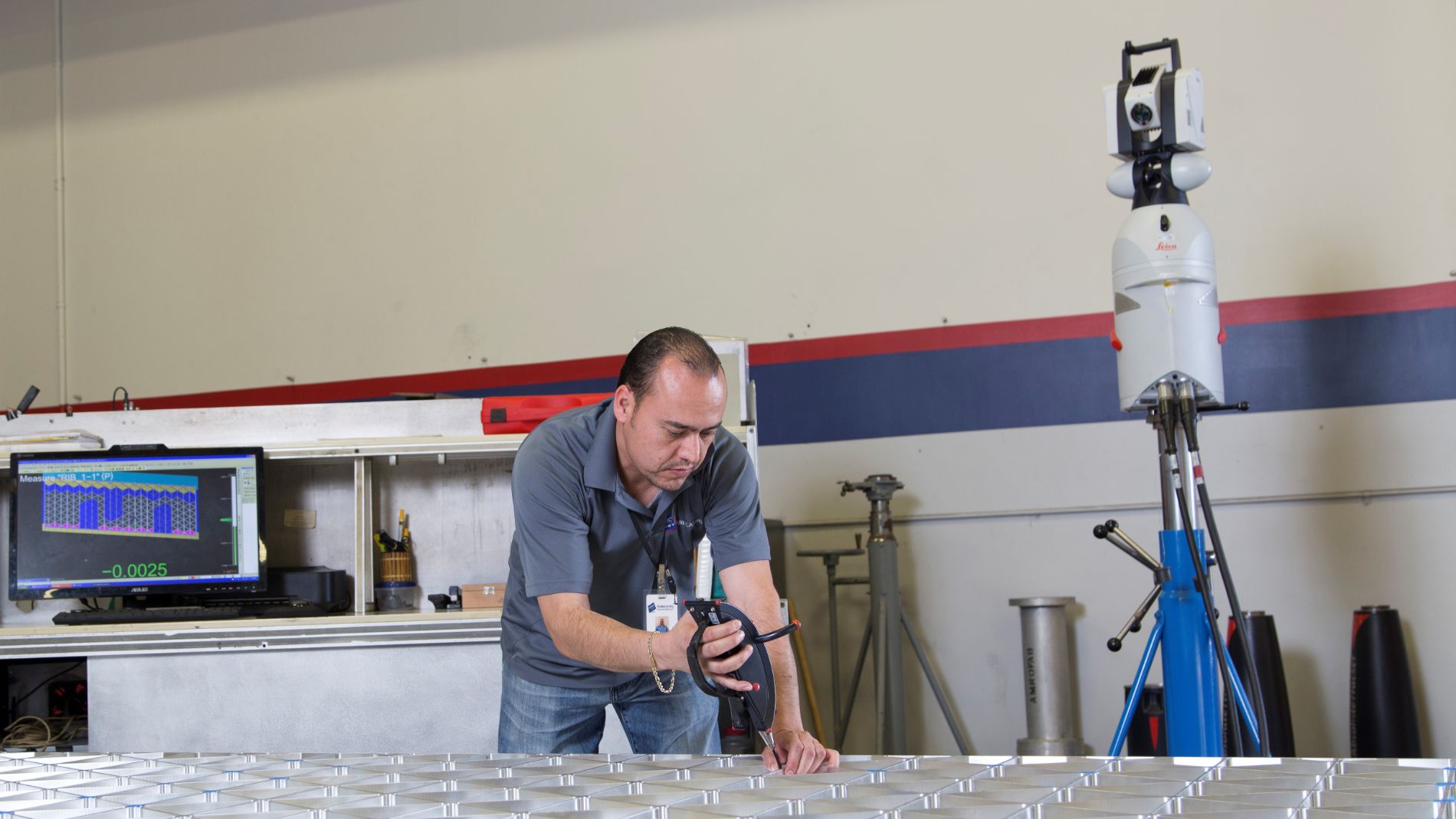 Locate Components of the Assembly & Inspect
Set assembly components, precision positioning with many helpful indicators.
Optionally execute an Auto Inspect plan for complete, controlled inspection.
Optimize workflow as opportunities are discovered to increase productivity.
Re-run automatically created plan for subsequent parts or re-inspection.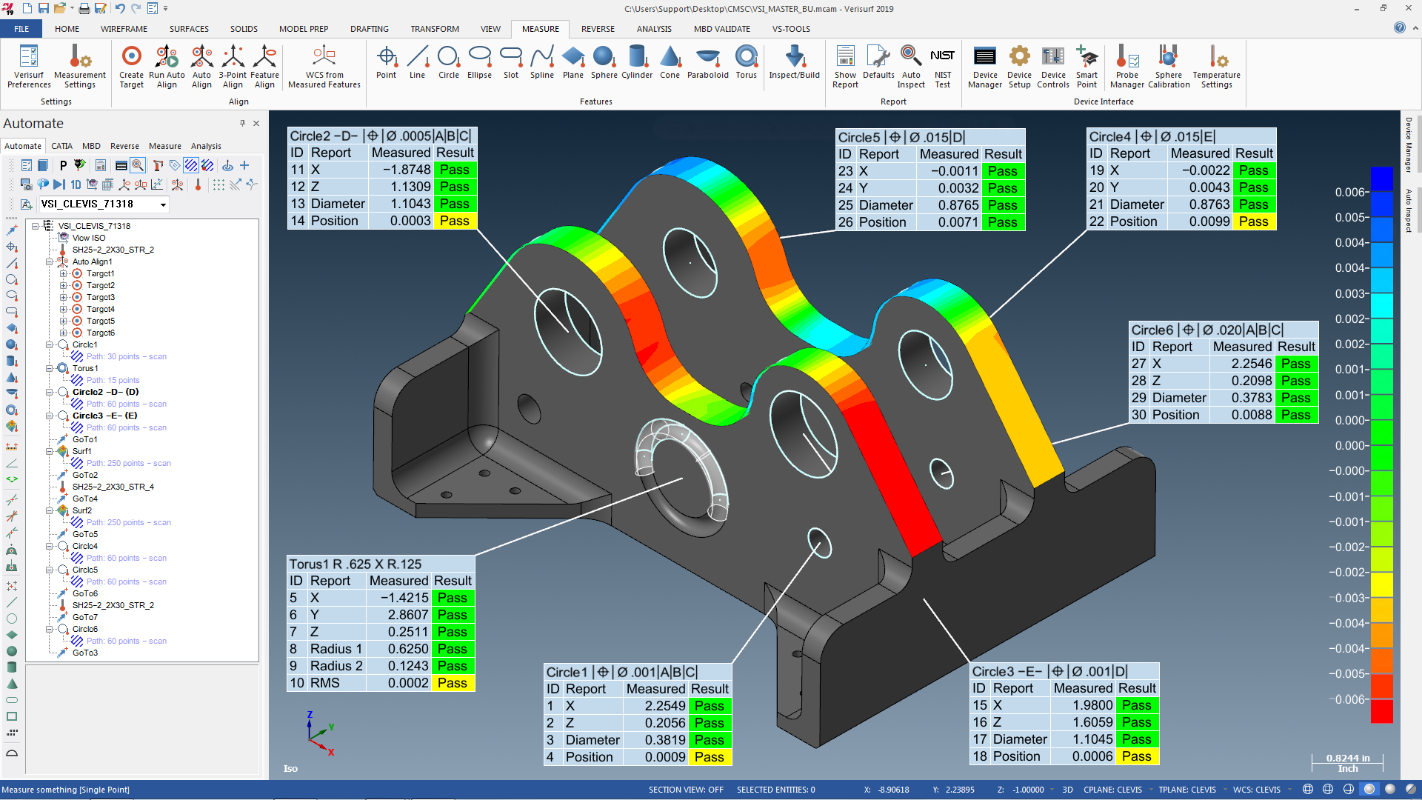 Inspection Report & Data Analysis
Inspection reports are easy with professional templates or simple customization.
Run report, act on clearly highlighted out-of-tolerance conditions.
Capture super-clear graphical images of as-manufactured conditions.
Automatic report generation to PDF, spreadsheet, QC database, etc.
SOFTWARE OPTIONS
Complementary options for Tool Building & Inspection
Take advantage of wireless mobility and touchscreen gestures to run inspection plans fast with the Verisurf Companion app.
Get VS Companion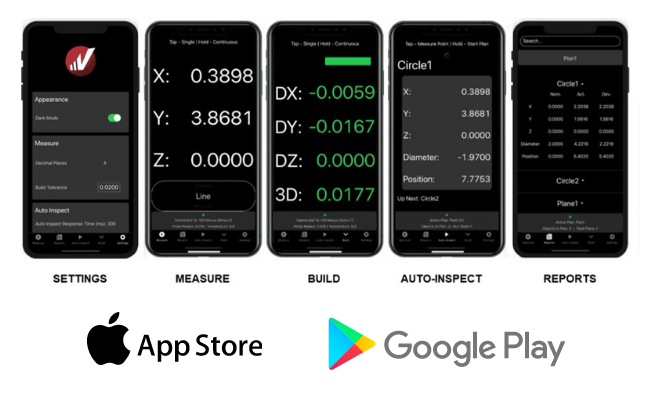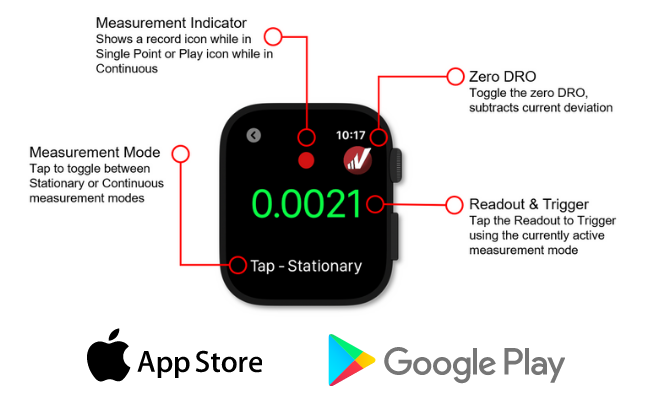 Enjoy greater mobile measurement agility with the convenience of hands-free DRO monitoring on Apple Watch or WatchOS devices.
Get VS Watch