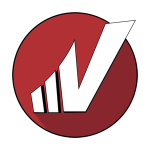 VS Companion
Verisurf Companion App
Take advantage of wireless mobility and touchscreen gestures to run inspection plans fast with the Verisurf Companion App
VS Companion lets you interact with a Verisurf session using any iOS or Android-based device. Ideal for large scale metrology applications using a laser tracker or for any application in which the operator needs to work away from the vicinity of the computer.
Secure – No Verisurf data or images are saved locally to the phone or elsewhere.
Flexible – Android, IOS, and AppleTV compatible. Run the app from your favorite device.
Fast – No lag time. So fast, it's like you're running Verisurf directly on the PC. 
Measure – Measure any feature type directly from your mobile device. Swipe to change feature type and measure. Use a single screen touch to measure a point or hold for continuous measurement.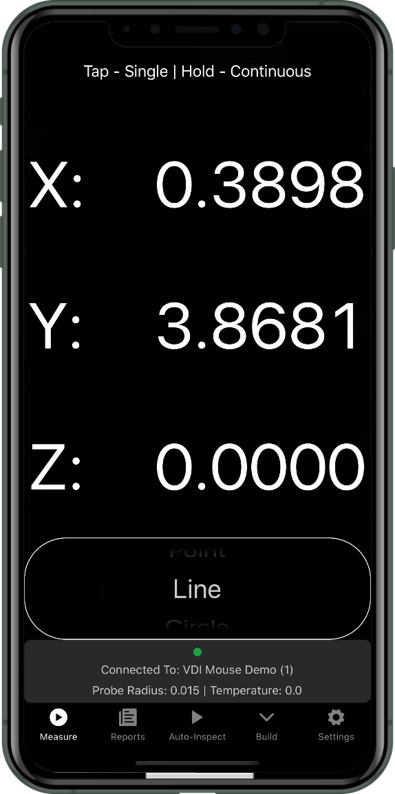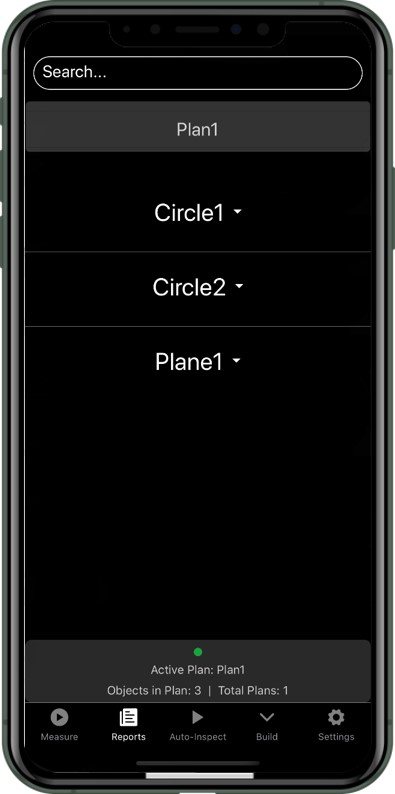 Reports – Instantly load all of your reports on your mobile device, search for features, expand to display additional feature details, and more.
Auto-Inspect – See report results as you measure in real-time. Hold to Start the Auto-Inspect plan and tap to measure, or just use your device to trigger.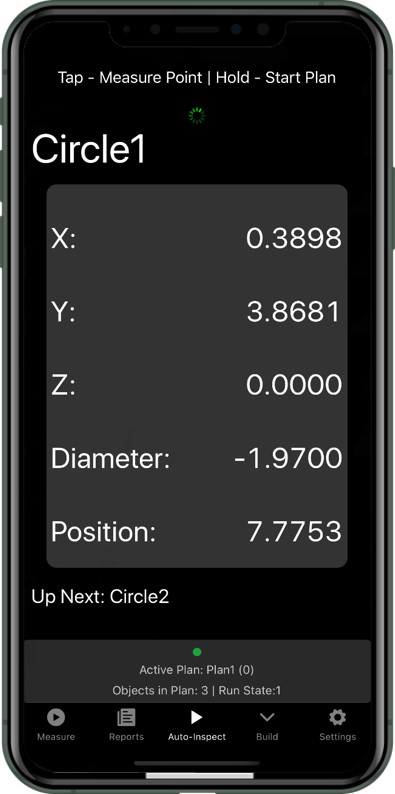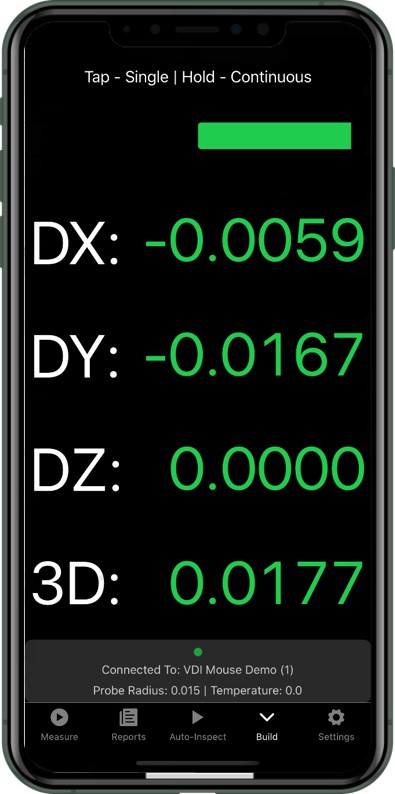 Build – Simplify alignments and guided assembly. Instantly see DRO in real-time on virtually any mobile device. Tap screen to record a single point, hold screen to record points continuously.
Companion Apps overview video: