peel 3d Scanner
Accurate handheld 3D scanner for fast and easy data collection. A next-generation companion to Verisurf software for digitizing/reverse engineering & high volume pointcloud inspection.
KEY BENEFITS
The peel 3 scanner is fast and extremely easy to use, offering a scan speed of up to 80 sec/m2 (7.4 sec/ft.2) with an accuracy of up to 0.1 mm (0.004 in).
With this rugged handheld 3D scanner, you can tackle complex projects and take advantage of higher measurement resolution, color capture, enhanced tracking, and enhanced geometry capture.
The 3D handheld laser scanner works seamlessly with Verisurf in a single, integrated workflow. Bundle the scanner with several different Verisurf Scan Data software suite configurations depending on your usage requirements or coordinate with your Verisurf representative to define a software configuration that best suits your unique situation.
Fast, easy plug and play 3D SCAN-TO-CAD with Verisurf Software connect integration.
Complete reverse engineering solution for complex applications such as automotive aftermarket, clay model sculpture capture and biomedical prosthetics.
Powerful mesh editing and solid modeling with optional "Quick Surface" class A surfacing. Click for details on Quick Surface.

Reverse Engineering Solution
Everything you need to efficiently perform common 3D scanning and reverse engineering tasks using high-quality, handheld scanning hardware – seamlessly integrated with Verisurf's industry-leading Scan Data and Reverse Engineering Suite.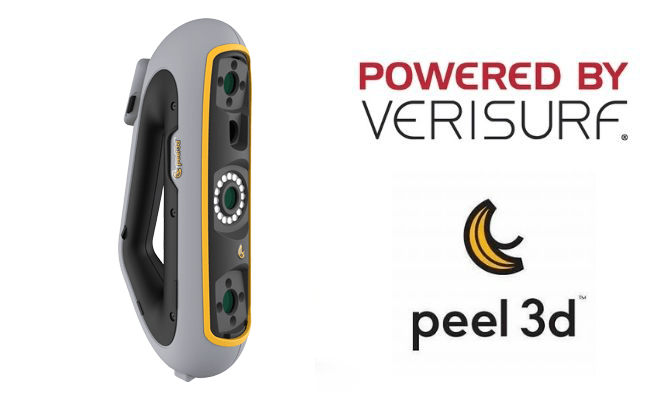 3D Scanner Software Suites
Scan Data Suite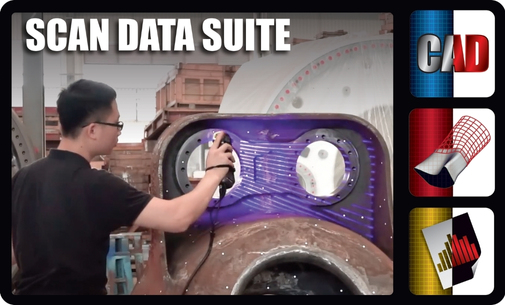 The peel 3 scanner paired with the Verisurf Scan Data Suite offers the ultimate flexibility to support both scan data reverse engineering and inspection workflows.  Learn more about the Scan Data Suite.
Metrology Education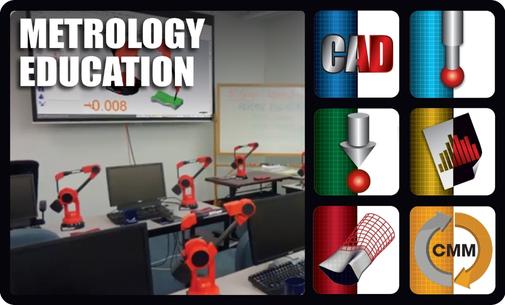 Includes all Verisurf modules so education institutions can train the next generation metrologists needed in today's competitive manufacturing industries. Learn more about Verisurf for Metrology Education.

| | |
| --- | --- |
| Recommended object size | 0.1-3.0 mm (0.004-0.118 in.) |
| Accuracy | 0.250 mm/m, up to 0.1 mm (0.004 in.) |
| Scan speed | 80 sec/m2 (7.4 sec/ft.2) |
| Usage distance (from object) | 250 to 550 mm (9.8 to 21.6 in.) |
| Projector light source | IR VCSEL |
| Scanner controls | Touchscreen |
| Color resolution (on object) | 250 DPI |
| Dimensions | 304 x 150 x 79 mm (12.0 x 5.9 x 3.1 in.) |
| Weight | 950 g (2.1 lbs.) |
| Connectivity | USB 3.0 |
Install and Configuration