Verisurf Software Supports Latest Hexagon Laser Tracker



NEW Leica AT500 and B-Probe plus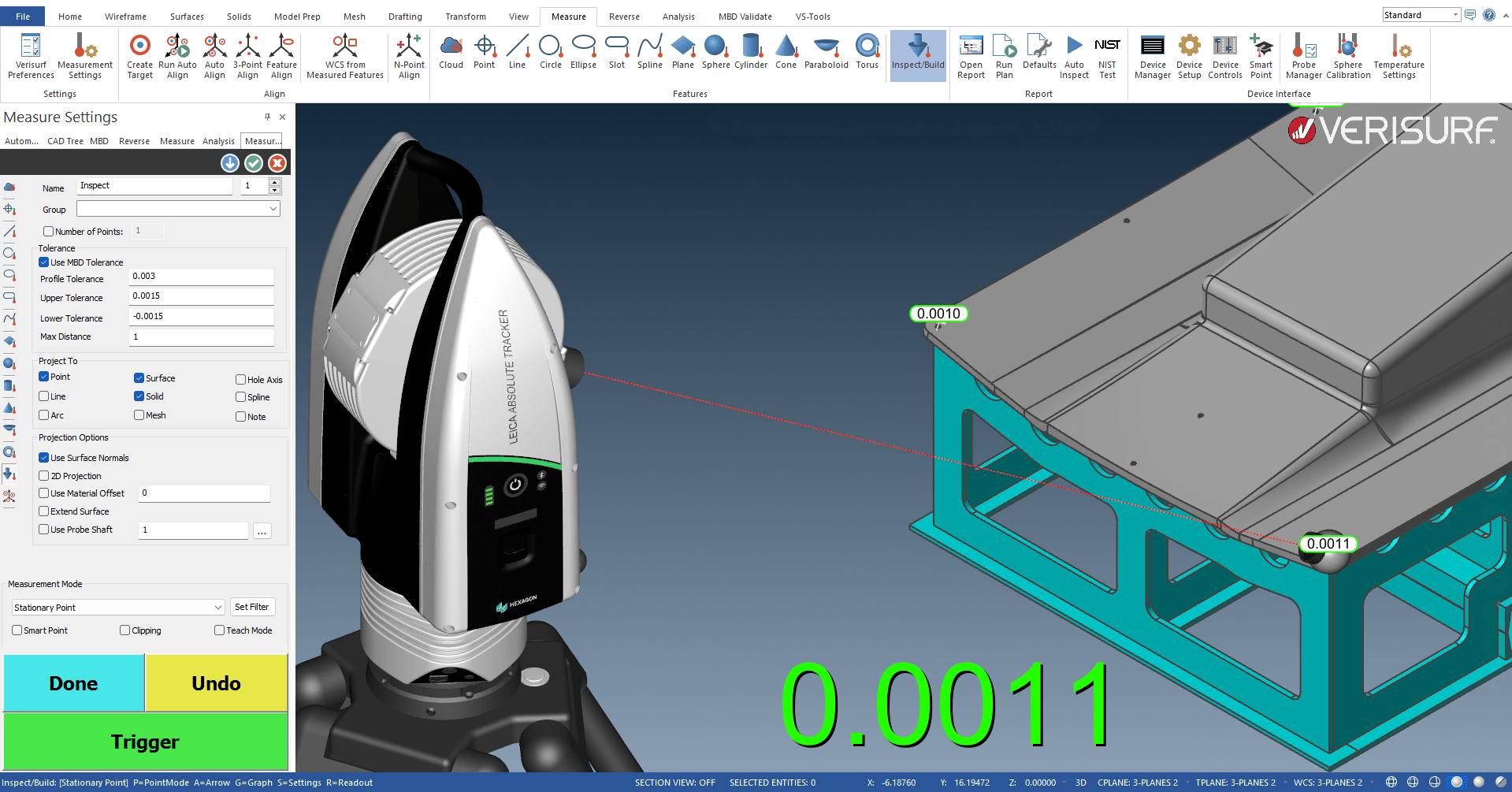 Verisurf Software, Inc. announces support for Hexagon's NEW Leica AT500 and B-Probe plus. Verisurf interfaces with Leica Laser Tracker Systems for data collection and 3D measurement workflows, including alignments, inspection, tool building, assembly, scanning, analysis, reporting, automation, and reverse engineering.
About Hexagon
Hexagon (Nasdaq Stockholm: HEXA B) is a global leader in digital reality solutions, combining sensor, software and autonomous technologies. We are putting data to work to boost efficiency, productivity, quality and safety across industrial, manufacturing, infrastructure, public sector, and mobility applications.
About Verisurf
Verisurf Software, Inc. is a measurement solutions company committed to delivering advanced surface analysis, quality inspection, assembly guidance, and reverse engineering. Verisurf products and processes are vital to maintaining a digital thread between design, engineering, manufacturing, and finished part validation. Based on a powerful CAD platform, Verisurf is committed to Model-Based Definition (MBD), open standards, and interoperability with all coordinate measuring machines and CAD software. Verisurf solutions help manufacturers produce higher-quality products in less time. For more information about Verisurf, visit www.verisurf.com.