Software Highlights
Remove Scan Outliers
---
Verisurf streamlines measuring with a laser line scanner by removing scan outliers in real time.
Real-time outlier removal from laser line scanners

Supports more than 1.2 million points per second

Improve scan quality for inspection and reverse engineering
When measuring sharply intersecting surfaces with a laser line scanner especially shiny surfaces with an included angle near 90 degrees, secondary laser reflections can register as phantom points between or behind the surfaces. This effect is most prominent when the plane of laser light is at 90 degrees to the surfaces.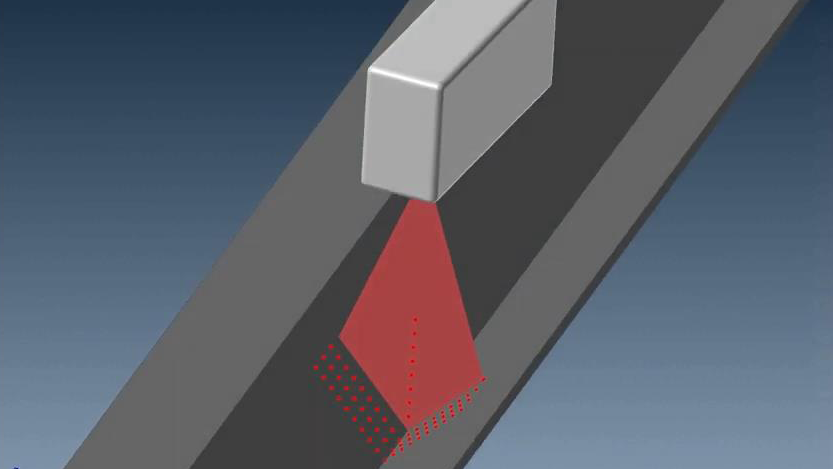 Verisurf prevents this issue with an option to remove scan outliers. When enabled a line filter is applied to each frame in the scan to eliminate the phantom points even at data rates over 1.2 million points per second. Real-time scan filtering allows you to scan parts more efficiently by enabling the full range of motion of the scan head without having to clean up the data.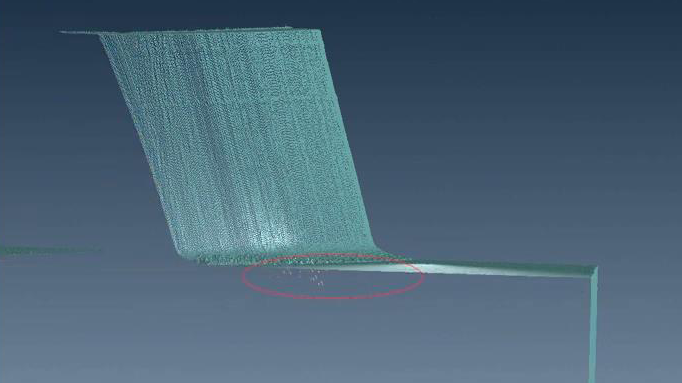 Real-time scan outlier removal improves scan quality for all inspection and reverse engineering applications.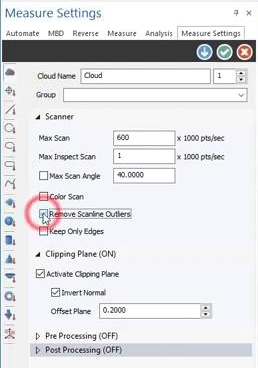 For more information or a demonstration on this or other
Software Highlights
Contact Us