Orientation Control for Planes and Cylinders
Software Highlights – MEASURE
The Orientation control enables datum alignments using Planes and Cylinders constrained to another planar or axial feature in the verisurf tree (related envelope), or 6DOF Resolved (unrelated envelope). It also applies to Automate and Report Manager.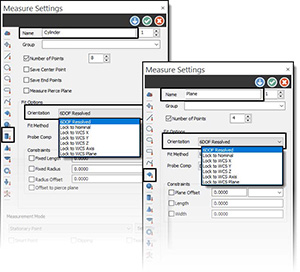 6DOF Resolved – is Unrelated Actual Mating Envelope or what is often referred to as 3D Resolved (previously the Verisurf standard).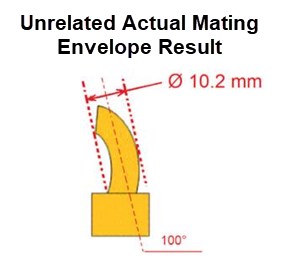 Lock to Nominal, WCS X, WCS Y, WCS Z, WCS Axis, and WCS Plane or locking to a previously measured Plane or Cylinder are considered Related Actual Mating Envelope, meaning the feature is constrained to another feature such as a cylinder or plane.

The cylinder is forced to fit perpendicular to the plane vector, and the size and position of the feature are reported.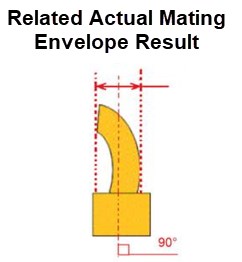 For more information or a demonstration on this or other
Software Highlights
Contact Us