Find Object in Automate Manager
Software Highlights – AUTOMATE – CMM PROGRAMMING
---
Toggle FIND in Automate Manager

Finding objects in the Automate Manager is easy with the Find function. Use the Toggle Find button on the Automate toolbar to activate the Find. With mouse focus in the Automate Manager, use the hotkey F3 or CTRL+F to toggle Find.
In the Find field, type in any sequence of letters and press Enter. Verisurf highlights all entities containing the data string.

Select in Graphics can be used to Find, Select, or Unselect objects in the Automate Manager by selecting the object in the graphics window.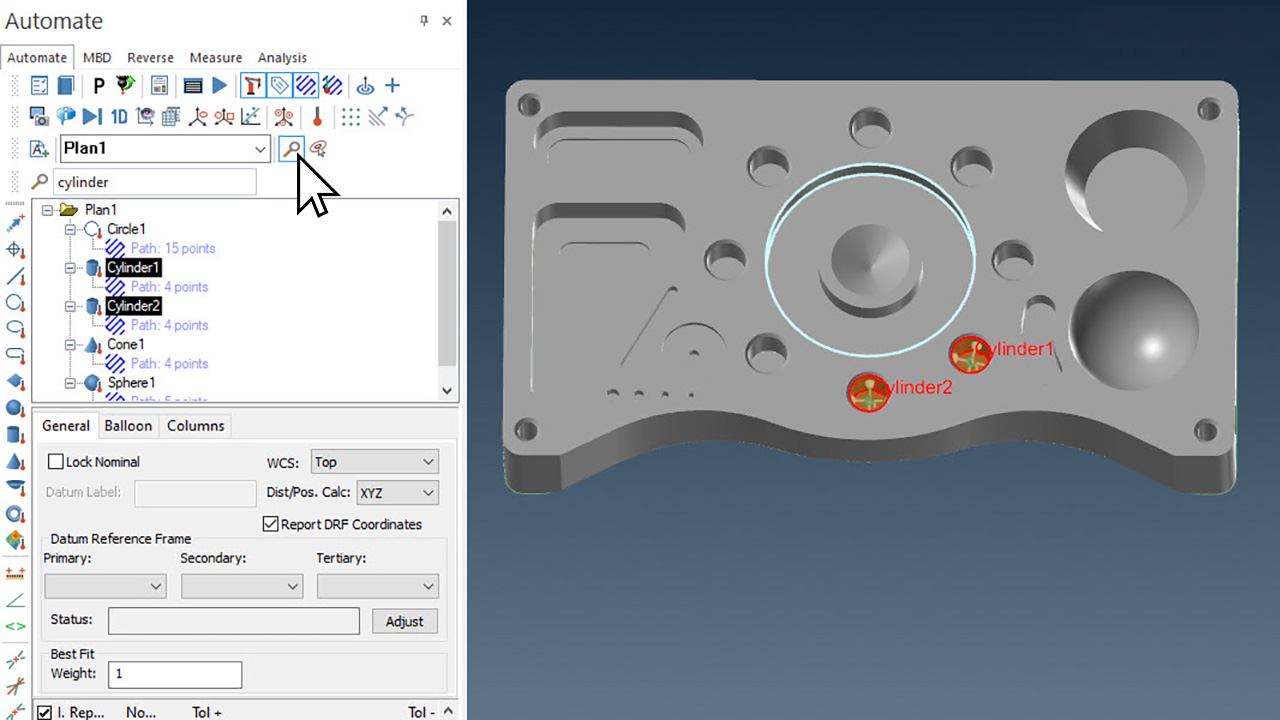 Find and Select in Graphics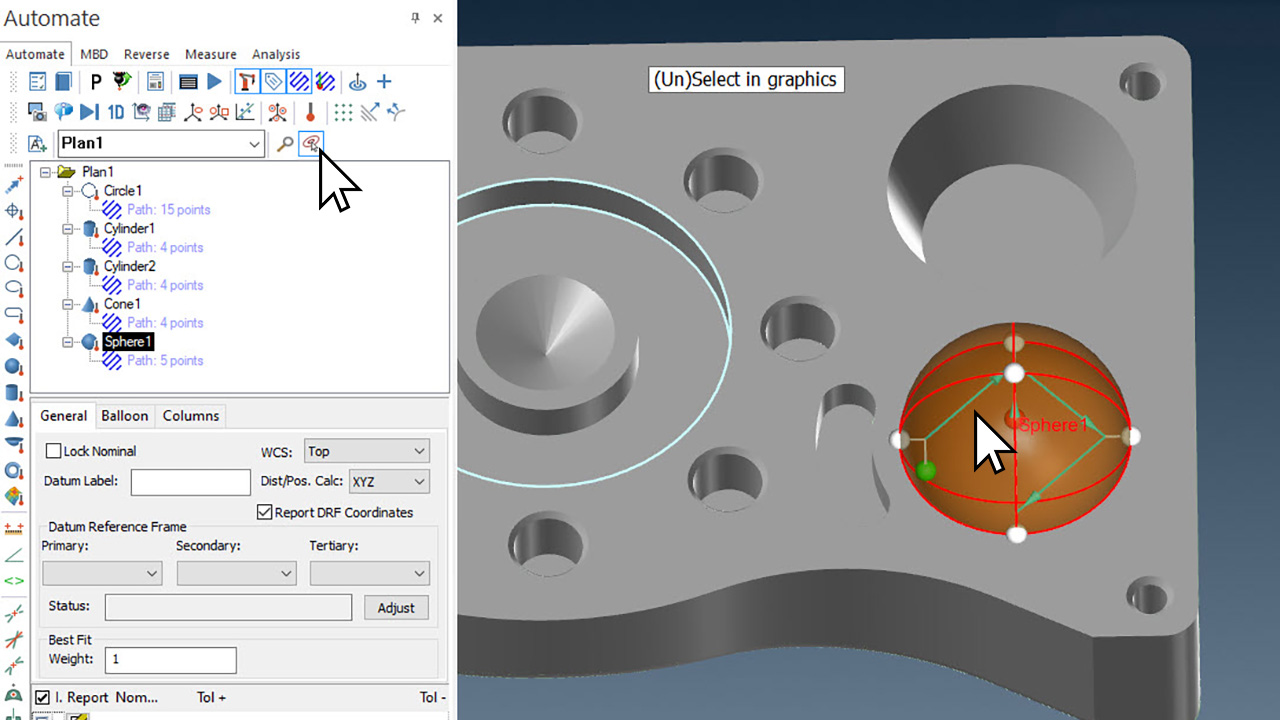 For more information or a demonstration on this or other
Software Highlights
Contact Us