Export CMM Path to CAD
Software Highlights – AUTOMATE – CMM PROGRAMMING
---
CMM Probe Path to CAD
Verisurf Automate feature, Export Path to CAD, is a helpful tool to visualize the paths as a CAD wireframe, and once exported, the user can use the CAD Path for GoTo point placement.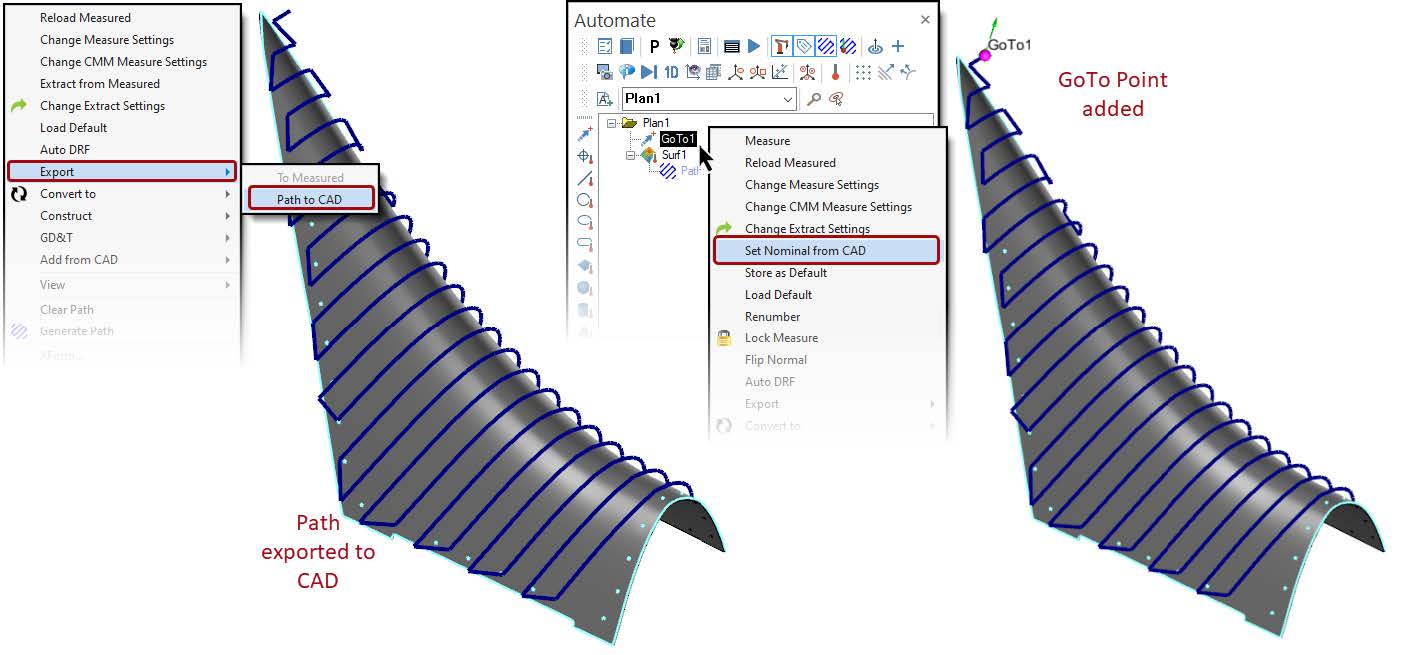 To Add GoTo Points:
From the speed menu on the selected object, choose Export – Path to CAD. (Stores on the active Level.)

In the Automate Manager, select to Add a GoTo Point.

Click and Drag the GoTo Point to the required location within the Plan.

Click on the GoTo Point in the Plan, access the speed menu, and select Set Nominal from CAD.

Select a CAD Point to assign the GoTo point.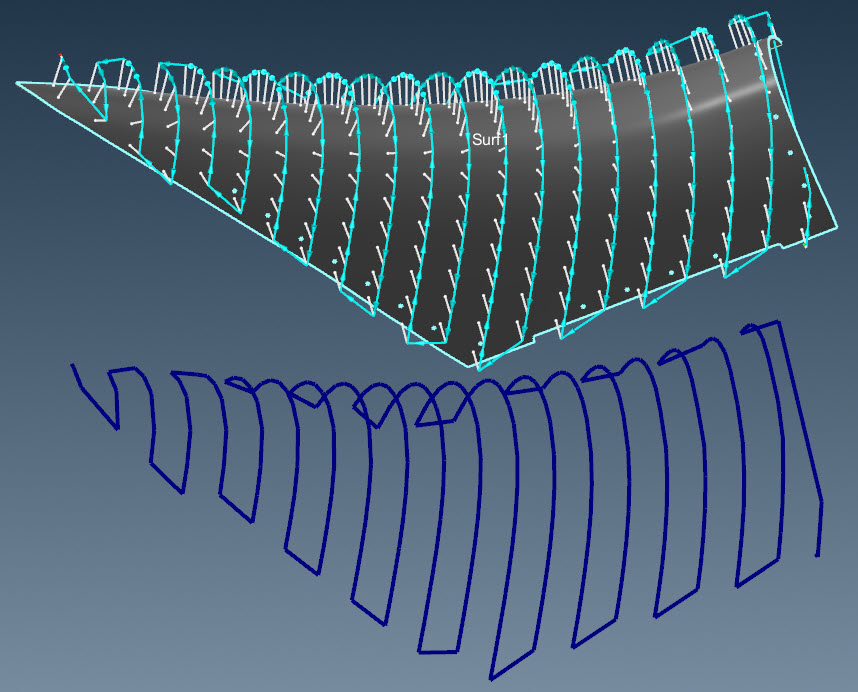 For more information or a demonstration on this or other
Software Highlights
Contact Us