Software Highlights – CMM Programming
AUTO HOLES

---
Auto Holes Feature for Quick Selection and Pathing
The Auto Holes tool is an easy way to quick-pick all the holes in the CAD model or isolate holes of matching size for fast programming and path generation.
Typically 3D CAD models contain solid and/or surface entities that represent holes and other geometries on the part. They may be missing wireframe entities wanted for CMM programming, reporting, and analysis. Circles or centerline axes may be used for diameter, position, best-fit, or other needs. Verisurf's Auto Holes tool creates the CAD circles and centerlines on all holes with just a few clicks. The selected circles can be simultaneously saved to the CMM Plan as either circles or cylinders, with the CMM path automatically generated at the same time.
Using Auto Holes
From the Automate toolbar, select Auto Holes to add circular objects to the Plan (shown on the right).

The Auto Holes dialog opens and prompts for surface selection.

Choose the options required.

Use the mouse to select the surfaces or select All Holes (dynamic selections).

Select OK to complete. If no Plan exists, Verisurf automatically creates Plan1 to hold the data created by this function.

You are now free to add paths to the CAD features in the Automate Plan.*
* Auto Path Generation automatically adds path to holes and other new features added to the Plan
For more information about Auto Holes functions, you can find resources in the Verisurf Tools Reference Guide.
The tool gives the user the means to instantly create hole circles, centerline axis vectors, and MBD tolerances.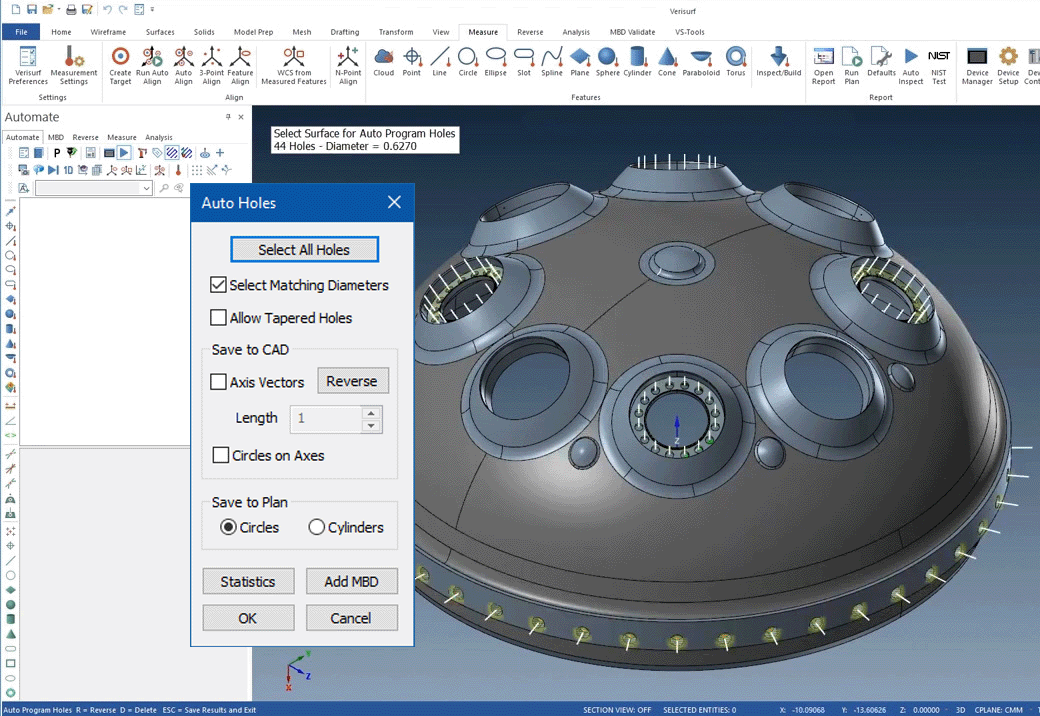 Auto Hole's statistics report can be useful for CMM programming and also for CNC machining programming.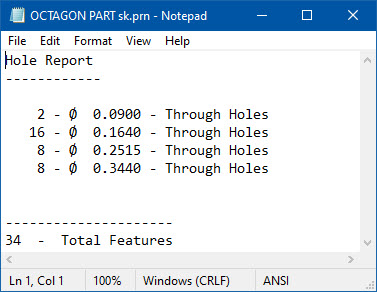 For more information or a demonstration on this or other
Software Highlights
Contact Us