Verisurf Company Milestones
Founded on solid technical objectives and actual industry experience.
Since our inception, we have continually advanced our model-based solutions
in response to real customer needs.
<! ========= Cool Timeline Free 2.7.1 =========>
Verisurf Milestones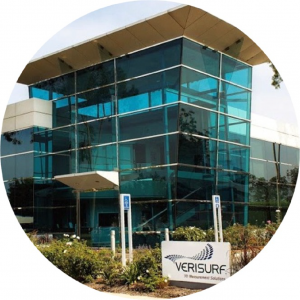 Verisurf Incorporates
Verisurf Software incorporates, formally launching the company that will pioneer model-based inspection.
Boeing Inspection
Boeing begins to standardize numerous sites on Verisurf as its common inspection platform for laser trackers, tool building and other applications.
Module: Build
Verisurf introduces real-time analysis with Build The Virtual Gage, for live computer-aided inspection and tool building.
Modules: Measure And Reverse
Verisurf introduces Measure and Reverse products to work with all portable measuring devices. Interfaced with Leica Tracker, Romer Arm and SMX tracker.
Verisurf Grows
Verisurf creates its first measuring device interface with a Faro Arm and makes it first international sale.
Module: Analysis
Verisurf introduces its Analysis product to compare measurement data to nominal CAD models. Verisurf completes it's first sale.
Software Roots
Verisurf development begins, Tri-Tech enters into a OEM business partnership with CNC software, allowing us to tightly integrate our programs together.
Parent Company
Verisurf's parent company, Tri-Tech Precision, Inc., is formed to address the Aerospace industry's need for machining and manufacturing complex, precision parts.