November 8-10, 2022
Georgia World Congress Center
Atlanta, Georgia

USA
Booth #BC16203
North America's Largest Metal Forming, Fabricating, Welding and Finishing Event
Verisurf 3D Measurement Solutions
Computer-aided assembly
CMM and portable CMM inspection
Scanning & reverse engineering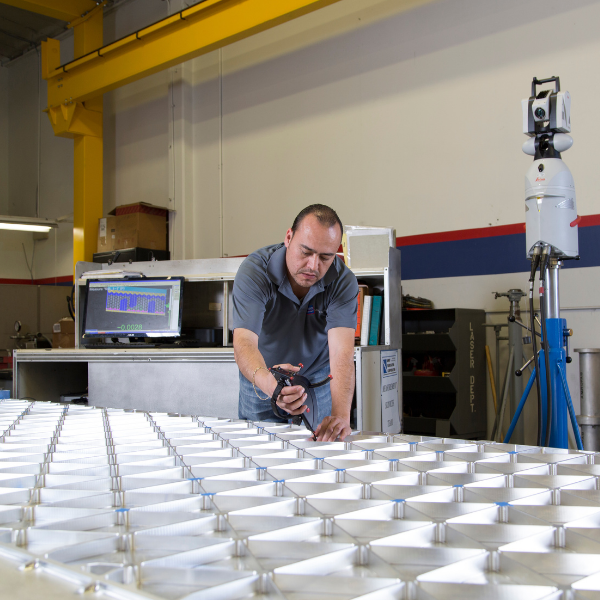 Verisurf Fabrication Technology
Verisurf brings solutions in computer-aided assembly, inspection, and reverse engineering to the world of fabrication technology. One example is our product Verisurf Build, "the virtual gage." Paired with portable 3D metrology systems, it allows manufacturers to take advantage of the 3D assembly model to locate components to the precise, theoretical design placement. Once positioned, and while in situ, users can record data to verify and document the finished assembly for Quality Control and contract compliance.
FABTECH
FABTECH returns to Georgia World Congress Center for 2022. It provides a convenient one-stop-shop venue where you can meet with world-class suppliers, see the latest industry products and developments, find the tools to improve productivity, and increase profits. FABTECH believes in the power of in-person events to discover, educate, and motivate the metal fabrication industry.
Verisurf software is highly user-intuitive, so anyone can learn it and be effective quickly. You won't have to invest in weeks of training or rely on years of experience. Furthermore, all jobs can be executed using simple, on-the-fly measuring, or workflow can also be automated with software as user-prompted routines. This too can be done with rudimentary training. No coding or programming is required.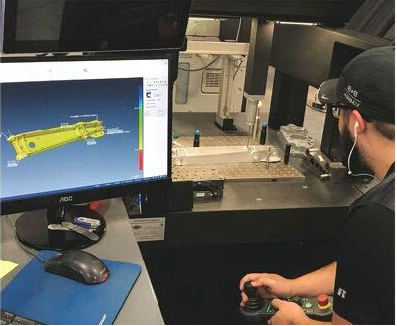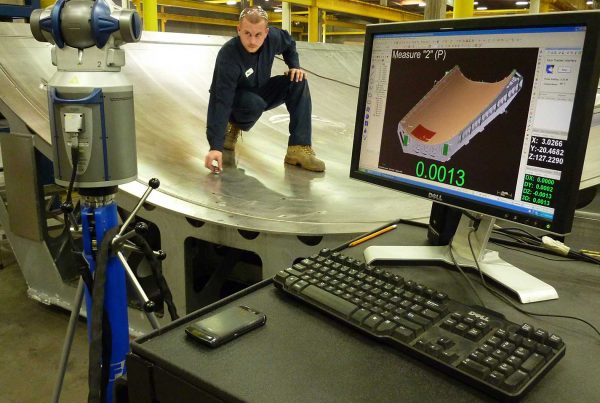 Laser trackers
Portable scan arms
Handheld scanners
Programmable CMMs
Industrial machine setup, leveling, alignment & calibration
Roller alignment
Reverse engineering
Alignments, guided assembly, and tool-building
Automation, repeatable shopfloor inspection for process control
First article inspection reporting (FAIR) – ballooned drawing inspection