Design & Manufacturing West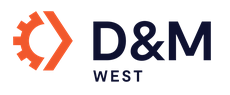 February 6-8, 2024
Anaheim Convention Center
Anaheim, California USA


Visit Verisurf booth #3323 in the CAD/3D Printing/Prototyping pavilion for consultation and demonstrations.
The D&M Expo
DISCOVER the latest in design & manufacturing tools, trends and technologies. D&M West gathers great thinkers, designers, and engineers from across the design & manufacturing product lifecycle to take on universal challenges and find solutions that will inspire and contribute to your success.
From design and prototyping to 3D printing, materials, automation, and machining, D&M West is the most comprehensive design and manufacturing event for suppliers and buyers to discover innovation, engineer new technology, and build a better tomorrow.
Verisurf at the Show
Verisurf will be featuring applications of CMM programming, in-process inspection, first article inspection reporting (FAIR), reverse engineering, 3D scanning, and STL mesh optimization for 3D printing & additive manufacturing. We will demonstrate our interoperability with CAD & CAM systems from Mastercam, SolidWorks, Autodesk, CATIA, NX, Creo, and the latest additive manufacturing 3D formats. We will answer tough questions and demonstrate upgrading the productivity and power of numerous metrology systems from a long list of hardware and OEMs that include API, Coord3, Creaform, FARO, Hexagon, LK, Renishaw, Romer, Wenzel, Zeiss, just to name a few.
Shops of all sizes will appreciate inspection in just minutes whether on the shop floor or in the CMM lab. Solve today's challenges with automation for both collaborative devices and software-automated process optimization for QC and process control.
CMM Programming – Productive for All Skill Levels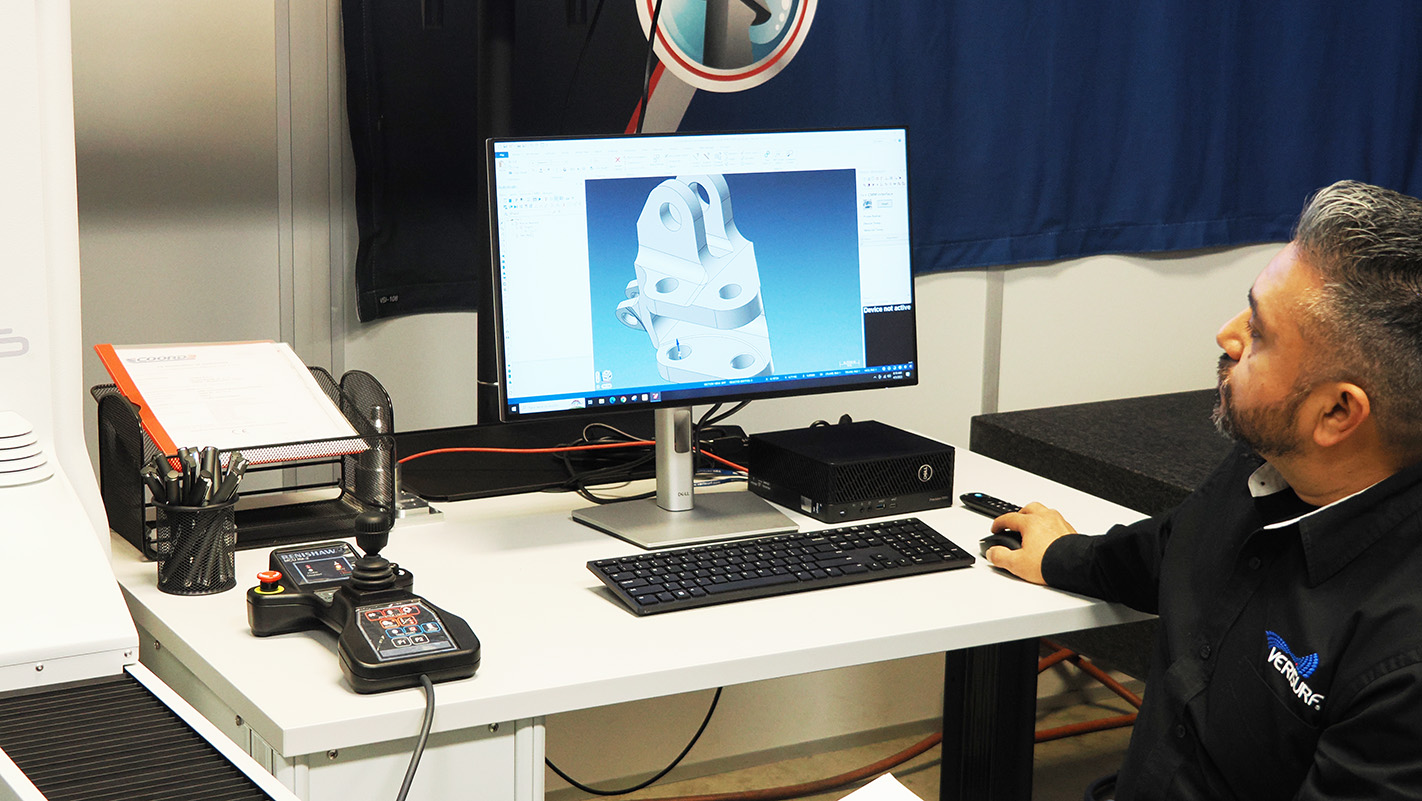 CMM programming right inside a full CAD/CAM system. Use the same software for your CMM paths that is used for CNC milling machine paths. This is not a rudimentary add-on, it is a high-powered, full-functioning CMM software that programs and operates all brands and types of CMMs, including 5-axis systems. Verisurf replaces many legacy OEM software packages that were designed "old-school" requiring lots of training and expertise to learn complex coding and text editing.

Portable CMM First Article & In-Process Inspection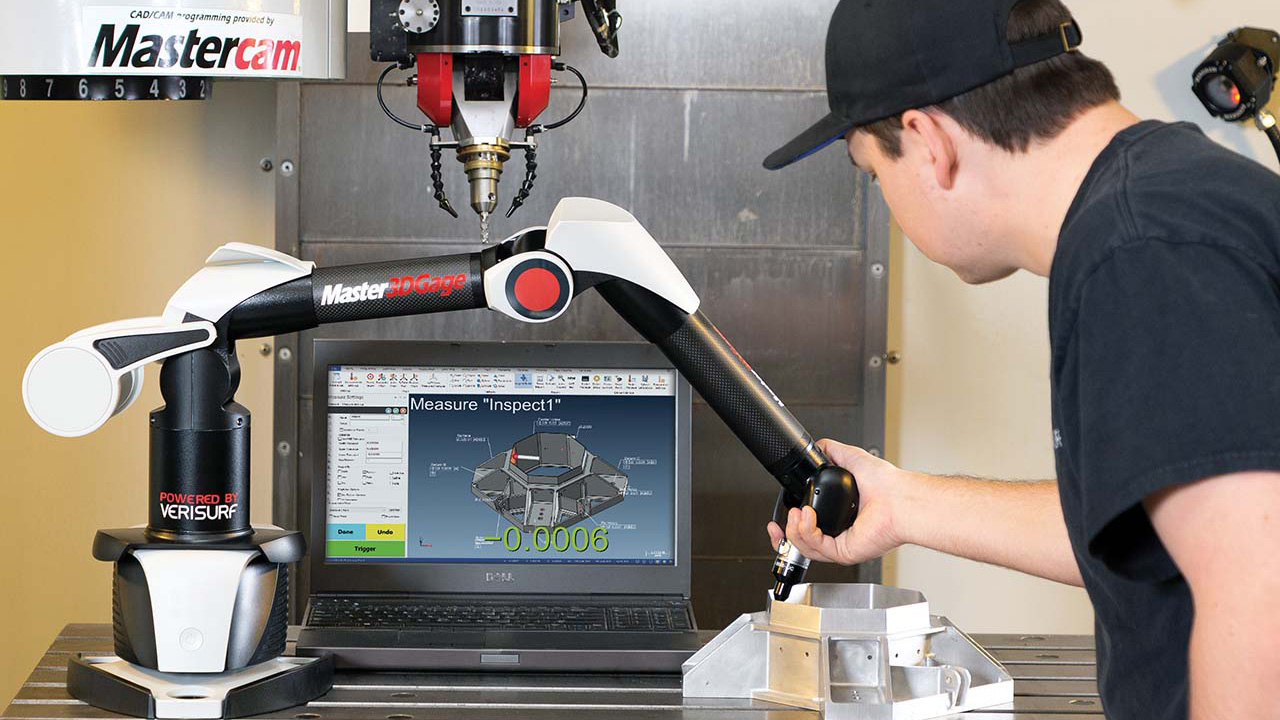 See how you can vastly improve your first article and in-process inspection jobs in less time and complexity.
The solution also requires considerably less training and experience from the system operators, while minimizing the pre-inspection preparation and setup time.
Shopfloor Automated Inspection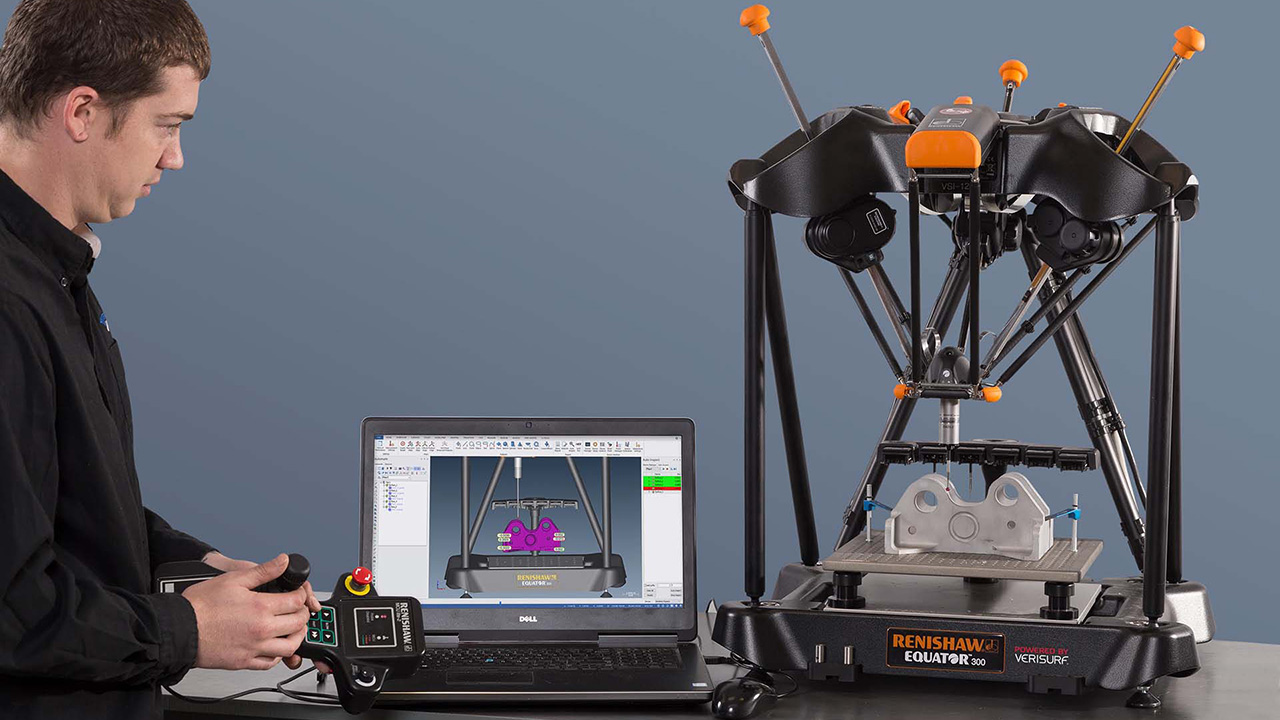 The Verisurf CMM Master is an optimized Renishaw® Equator™ automated gauging system upgraded with Verisurf software and volumetric error compensation mapping. This creates a shopfloor CMM that maintains the efficiency of comparator mode but eliminates the extensive mastering process that requires baseline runs on a separate CMM.

Large Volume Field and Industrial Machinery Measurement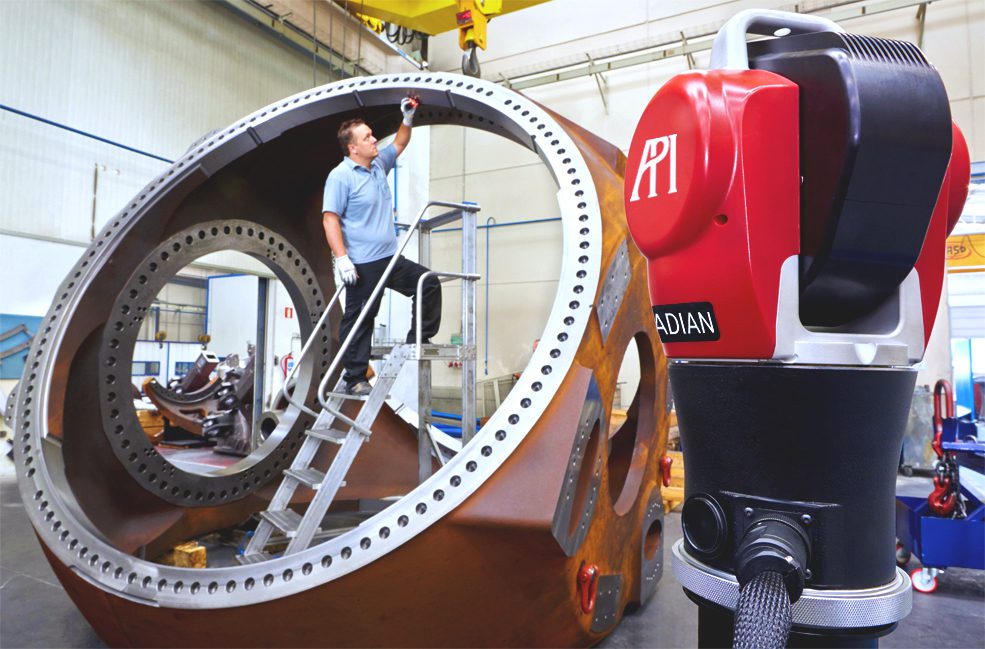 Optimize your unique large-volume jobs with modern laser tracker technology and Verisurf software. Do things with one operator that many have to do with two.
Automate the whole process with extremely intuitive, graphical electronic work instructions (program plans) that are a must when you have to work far from the device and computer workstation.

Increased Productivity, 5-Axis CMM Efficiency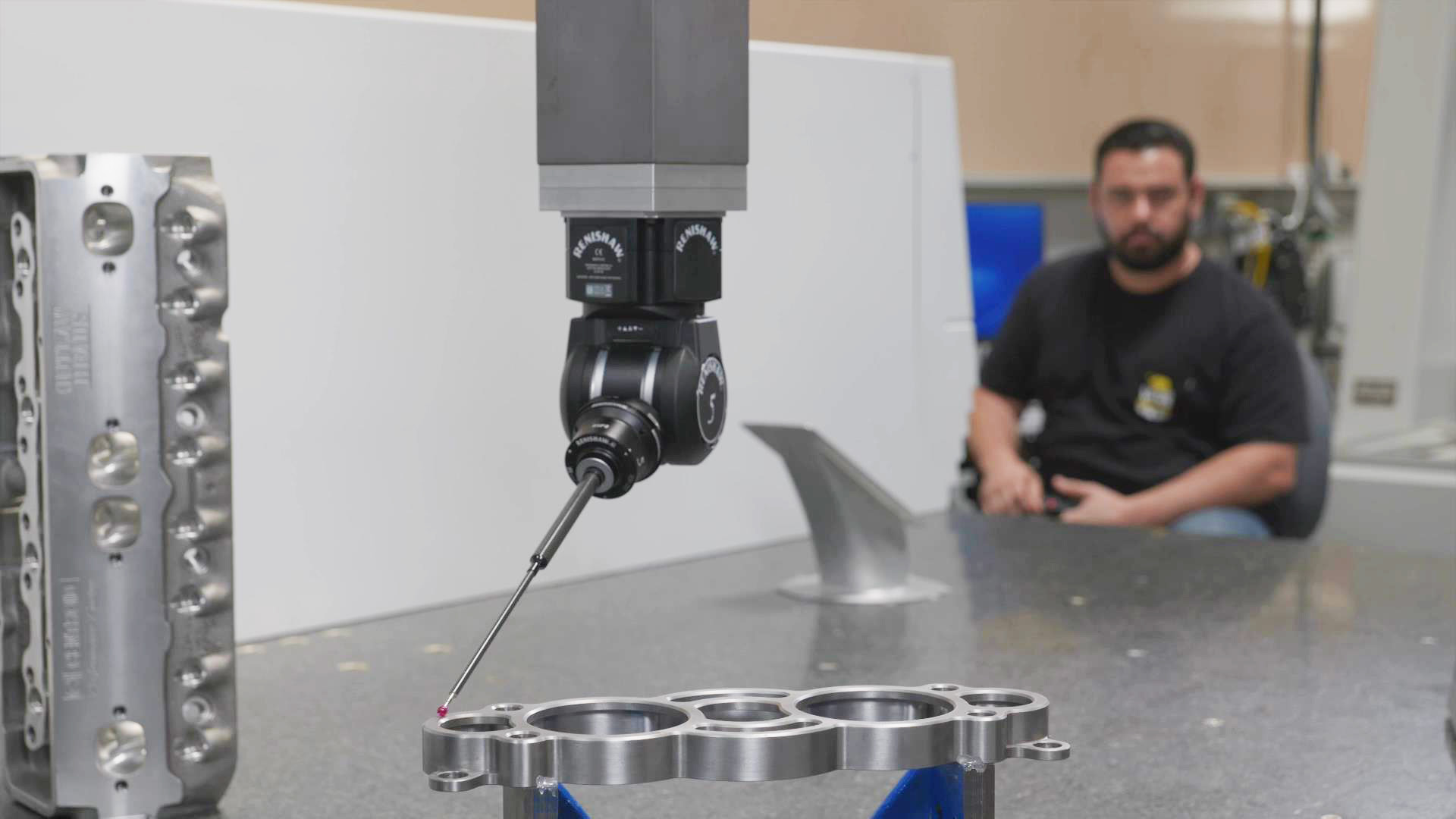 Take advantage of the productivity improvements that 5-axis CMMs have to offer. Verisurf adds unique path patterns, programming, and editing features to help users realize a rapid return on their 5-axis investment. Five-axis provides reduced setup time, fewer requirements for special fixturing, and less probe qualification time. Verisurf special features for 5-axis adds even more opportunities for process efficiency and control.
3D Scanning Inspection & Reverse Engineering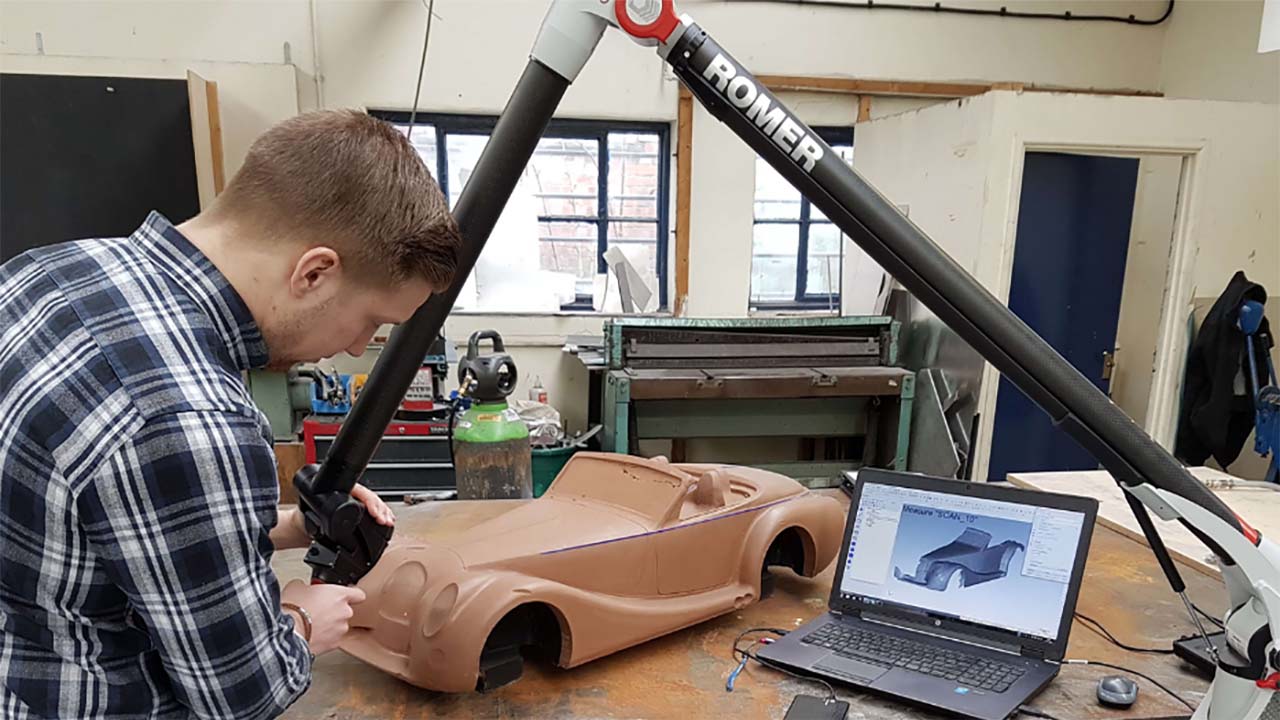 Verisurf optimizes both the scanning process and post-processing workflows for both reverse engineering and inspection. Inspection includes automated workflows, automatic feature extraction, full model-based GD&T, and support for all scanning devices. Reverse engineering includes mesh creation, cleanup, filtering, optimization, registration/alignment, and full CAD-supported parametric modeling.

In these days when many manufacturing enterprises are seeing great staffing challenges, our experts can get you up and running quickly and then will support you through the path to excellence.